Works on the Clayland Cross to Yannons Farm improvement scheme are in progress and due to be completed in early Summer 2019.
This scheme will widen the A3022 Brixham Road (known as the 'Western Corridor'), between Clayland Cross and Yannons Farm. It will create two lanes in both directions on Brixham Road, linking the sections of Brixham Road that have already been widened. 
Brixham Road schedule

| | | |
| --- | --- | --- |
| January 2018 | | Work on this scheme starts |
| January 2018 | November 2018 | Work to divert a major gas main |
| January 2019 | March 2019 | Major drainage works start |
| January 2018 | March 2019 | Retaining wall works |
| April 2019 | May 2019 | Road construction |
| May 2019 | June 2019 | Final road surfacing |
| May/June 2019 | June 2019 | New traffic signals to be commissioned |
| Summer 2019 | | Scheme completed |
Works update - 10 April 2019
The temporary contra-flow that is currently in place will be removed by the end of this week (14 April 2019).
By the end of today the surfacing of the base layers of the new road will be complete from Roselands Drive up to the pedestrian footbridge by Sainsbury's. This means that by the end of Thursday all traffic should be back on the correct side of the central reservation, with the right turn into Yalberton Road open. Both lanes from Yalberton Road heading towards Tweenaways Cross will also be open.
To enable the layout at Yalberton Road junction to be put back it will require temporary lights to be in place for part of the day on Thursday while the permanent lights are reconfigured. This will allow the phasing of the lights to be altered to allow traffic from both directions on Brixham Road to run at the same time, with the right turn lane into Yalberton Road reinstated.
The switchover works on Thursday will also include some temporary and permanent carriageway marking works which will require some changes to the road layout during the day
The new lane for Brixham will remain closed for site traffic while the remaining works to complete the drainage, traffic signals and new footpaths are completed.
The final surface course and new carriageway markings over the whole length of the scheme will be laid in June.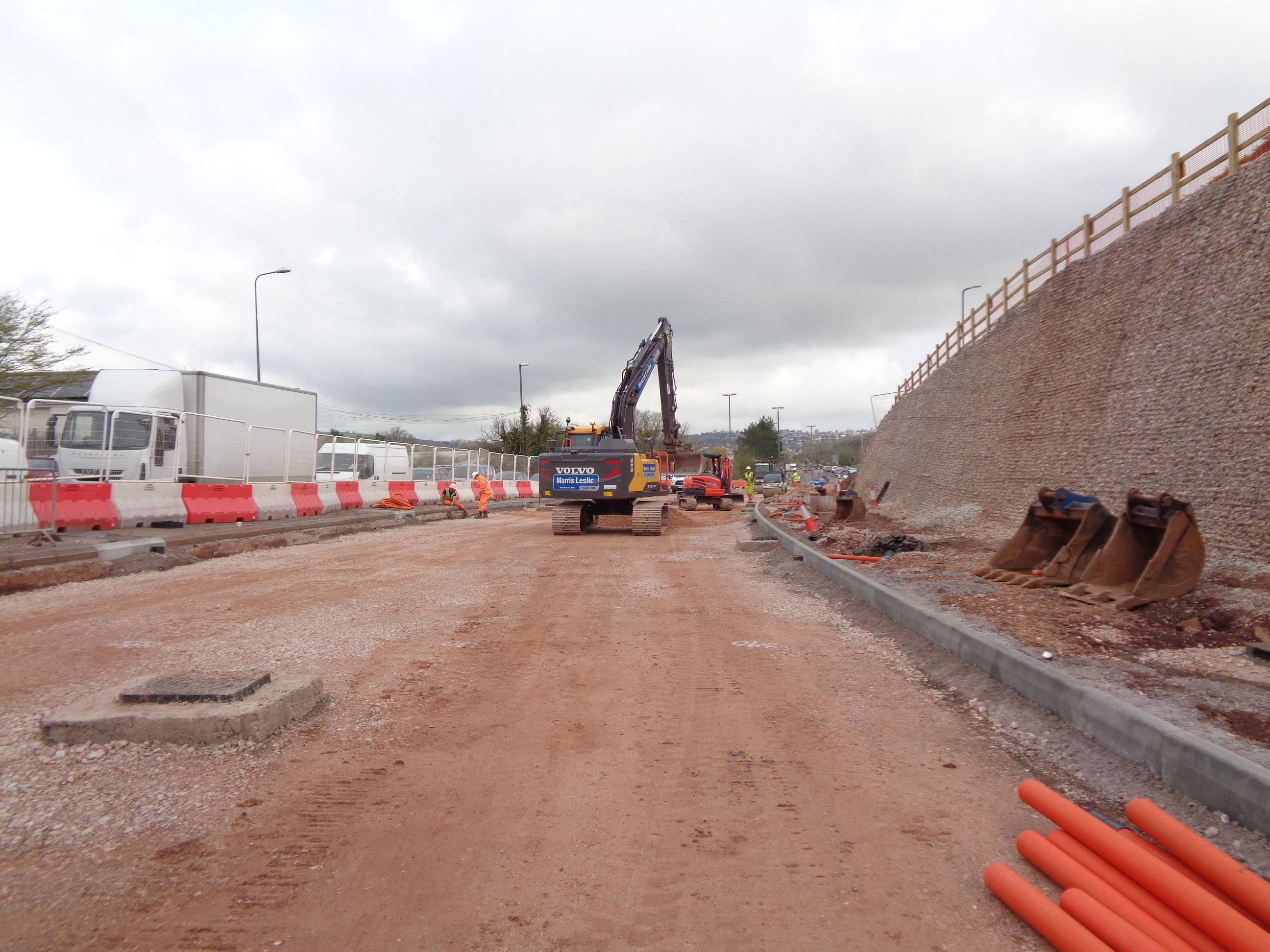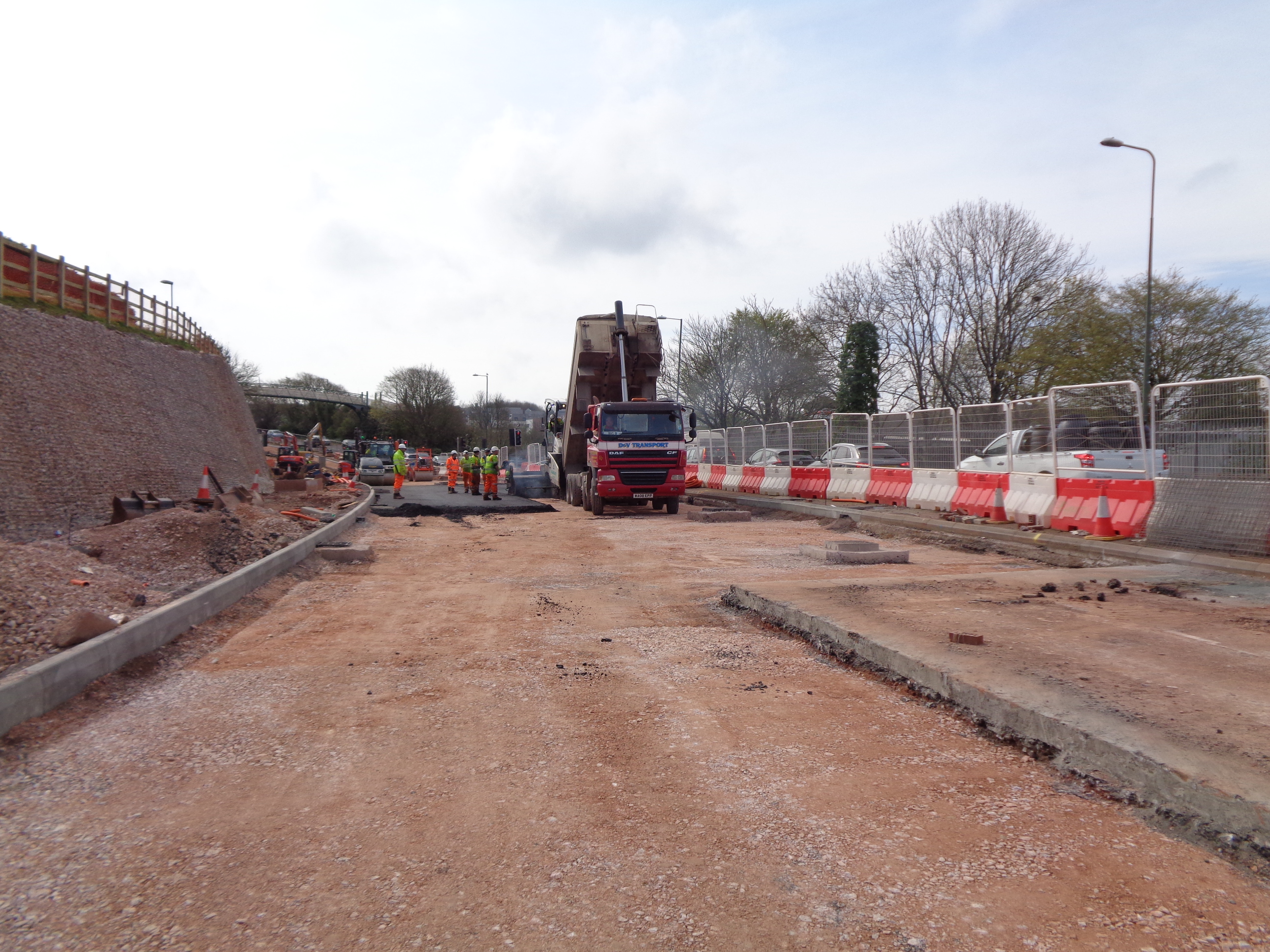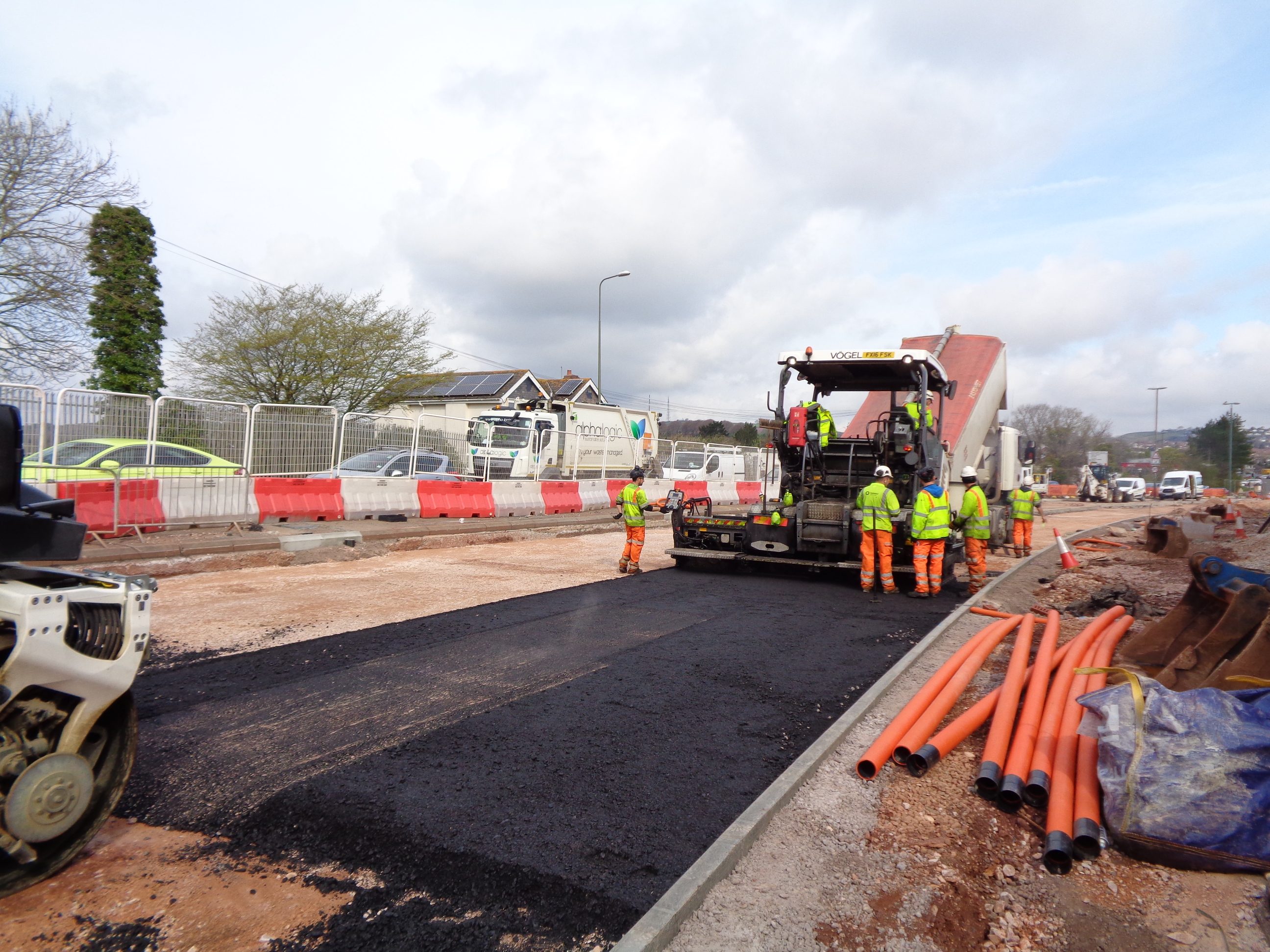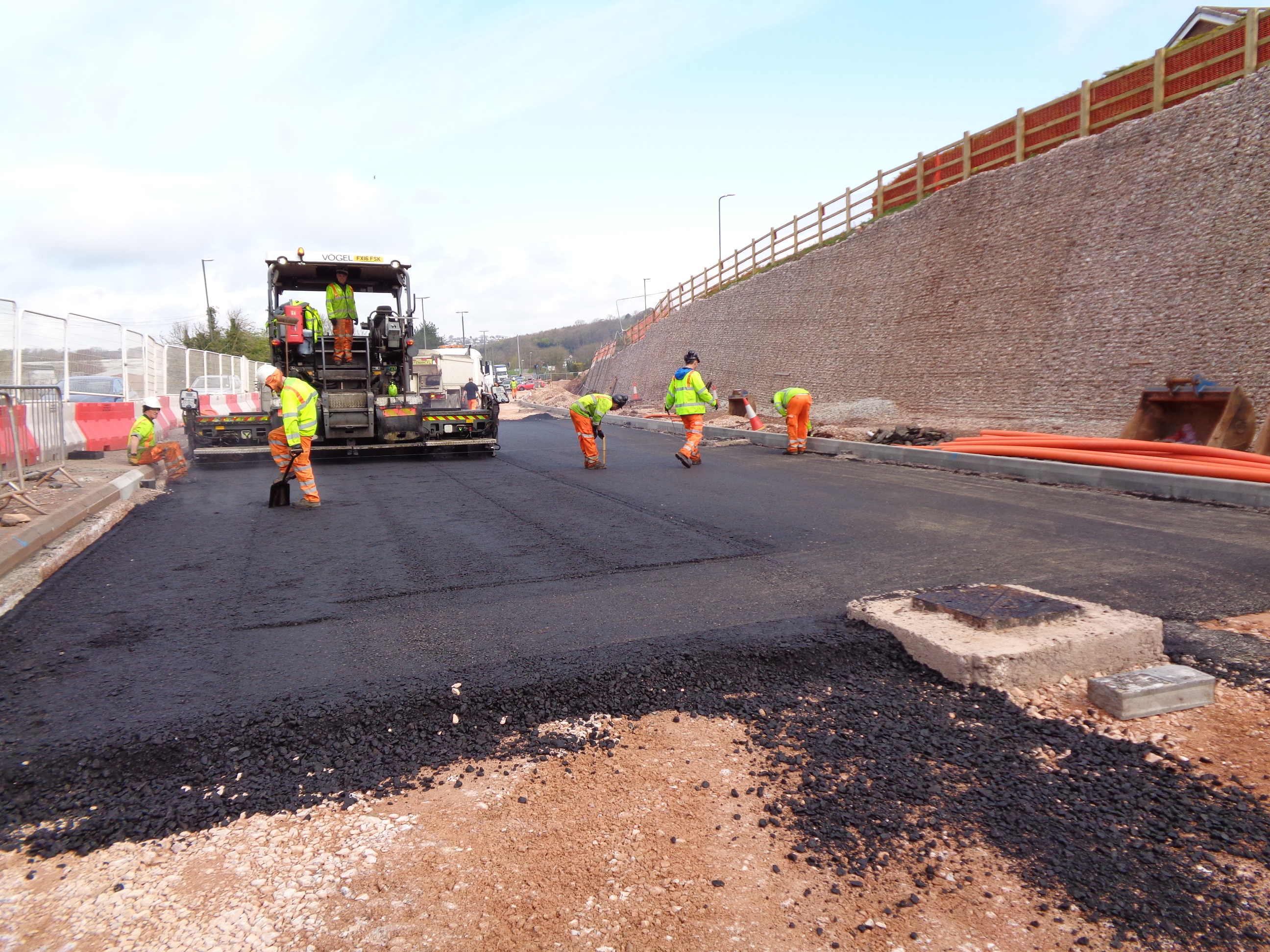 A layout of the scheme can be seen in the attached link below. 
19442
Brixham Road - Yannon Farm to Long Road (Widening Scheme)
General Arrangement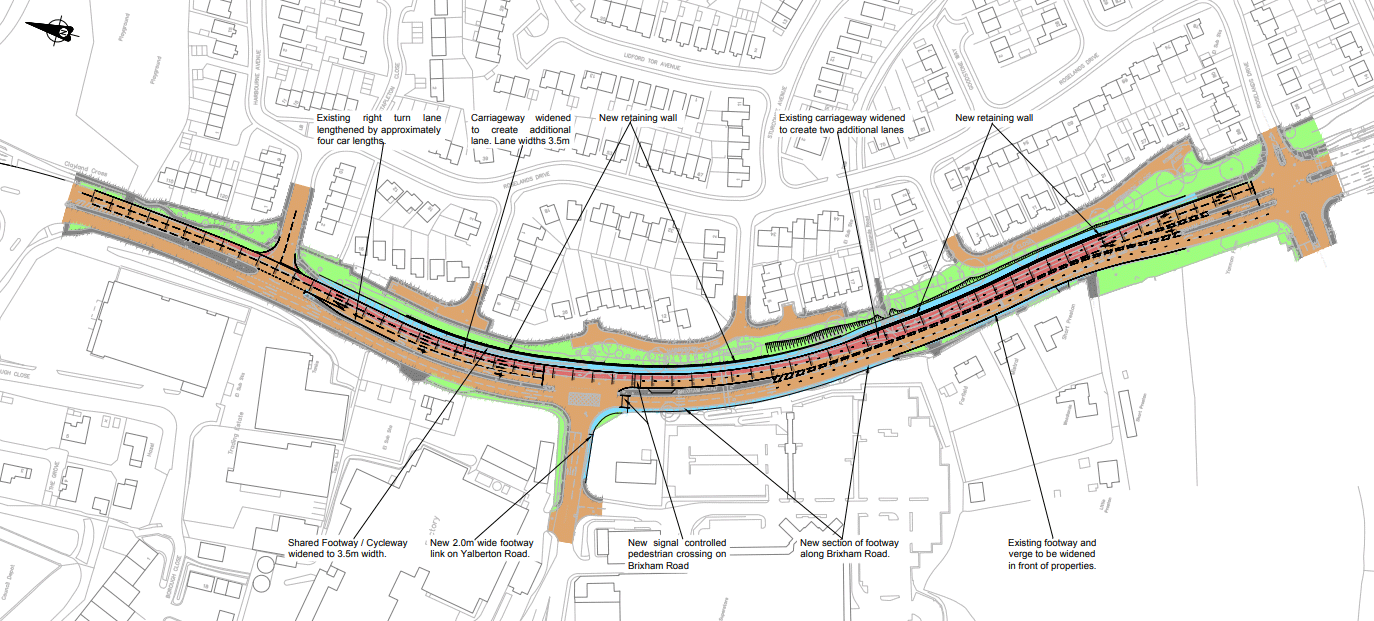 ---