Works on the Long Road to Roselands Drive/Wilkins Drive improvement scheme were completed in December 2015.
We were successful in our application for government funding under its 'Pinch Point' funding programme.
As a result a section of the A3022 Brixham Road, known as the 'Western Corridor' was widened using this funding, between Long Road and Roselands Drive/Wilkins Drive (Yannons Farm).
The scheme was completed in December 2015.
19442
Brixham Road - Yannon Farm to Long Road (Widening Scheme)
General Arrangement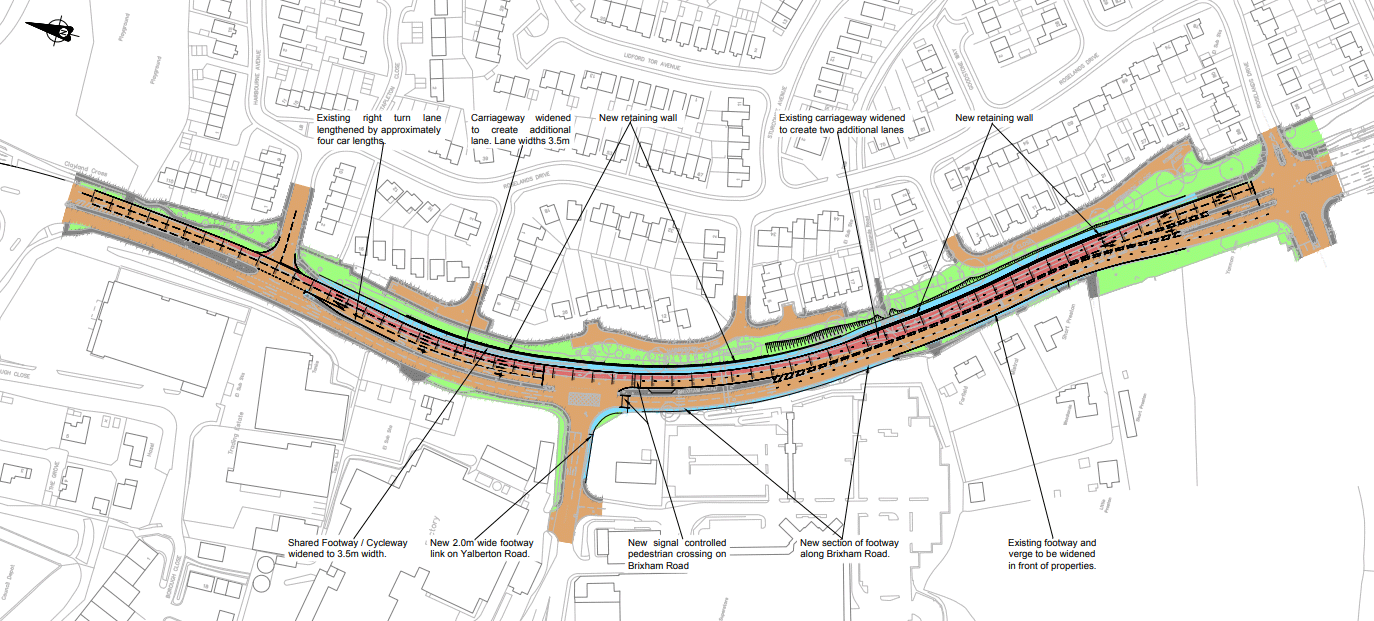 ---