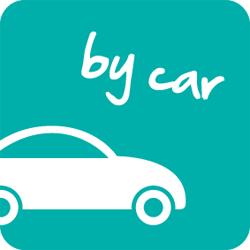 Car sharing
Travelling with others can help you save up to £1000 a year on transport costs. Calculate how much you can save on your journey by car sharing and find your perfect car share match on CarShare Devon Opens in a new window.
Calculate your savings Opens in a new window
Eco driving
Make small changes to your driving and become an eco driver. You'll use less fuel for every journey and save yourself money. Use the Energy Saver Trust Travel Energy Check opens in a new window to learn how to save money and lower your carbon footprint.
Traffic reports
Keep up to date with the latest traffic and travel news
Visit the Roadworks page for a list of current and future roadworks around Torbay.
Cutting your car use
Journeys under five miles use more fuel per mile, so if possible, try to leave the car at home for short distances. Try switching to walking, cycling, the train or bus and improve your health, wealth and environment.
---