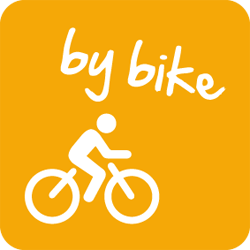 Cycling has so many benefits. Not only is it a fun, sociable and healthy activity, it can help you save money on fuel and parking costs and reduce your carbon footprint. What's more, cycling in towns is often faster than other means of transport.
Commuting by bike
Cycling to work is good for your health and soul and makes you feel energized before a day at the office. Take a look at this handy guide Opens in a new window which has excellent tips on how to break down the barriers and fears that stop most people from giving it a go.
The Government have set up a cycle scheme initiative which simply allows companies to register themselves online at Cyclescheme Opens in a new window, free of charge, to allow their employees to obtain a tax free bike and accessories, saving themselves around half of their usual travel costs!
How do I apply for a tax free bike through the Cyclescheme?
You can find out all of the information on how to apply, plus much more on the Cyclescheme Opens in a new window, however, a brief overview on applying goes like this:
Firstly, visit a bike shop of your choice to get a quote on the bike you'd like and accessories if needed (locally owned bike shops are advised, as not only does it help the local community but you are more likely to get a more personal approach from them!)
Search for a Cyclescheme retailer Opens in a new window
Enter this information, along with your personal and employment details onto the Cyclescheme Opens in a new window website, to request your Cycle E-Voucher (this is an online voucher that is sent to you, once your eligibility has been checked and approved by your employers Payroll and HR department). The voucher will then be issued and will enable you to collect your goods.
Cycle routes
Before embarking on your bike commute for the first time, it's worth doing a little research before to plan your route using quieter roads and cycle routes. If you're nervous or want to know how long it takes, do a dummy run at the weekend. With the best laid plans you'll time your arrival to perfection.
7485
Torbay Cycle Map
A map and guide to help you decide what routes you should decide to cycle on.
Cycle parking
Find out where you can park if you choose to leave your car at home and nip into town on your bike.
Enter your postcode in the box below to find your nearest cycle parking:
Cycle training
If you haven't been out on your bike for a while, you may be nervous about cycling in traffic. Find out about the children's and adult cycle training available from Torbay Council.
---