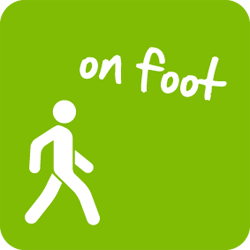 Walking for more of your daily journeys is one of the easiest ways to fit regular exercise into busy lifestyles and it's much cheaper than the gym!
Walking to work
If you live too far away from work to walk, why don't you think about combining public transport with walking for your daily commute? Even if you choose to drive to work, you could try parking a little further away so that you can get some exercise before you spend the day at your desk.
See the Living Streets Opens in a new window website for more ideas about walking to work.
Bay Walks
Bay Walks Opens in a new window is a programme of regular led walks in Torquay, Paignton and Brixham. If you are looking to improve your health, or would like to meet new people, then Bay Walks could be for you!
---