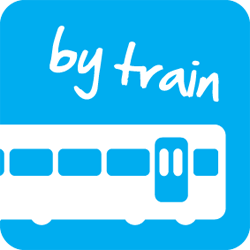 The Riviera Line Opens in a new window has regular services linking Torbay with Exeter, via Newton Abbot, Teignmouth and Dawlish.
Recently, a new improved timetable for the Riviera Line means that there are at least two trains per hour between Newton Abbot, Torre, Torquay and Paignton throughout most of the day.
Combine a walk or cycle to the station with a train journey and you will be on your way towards the Government's recommended 30 minutes of exercise per day, improving both your physical and mental well being.
Plan your train journey
Find out how to get from A to B by public transport with these local and national journey planners.
Local Stations
Find out more about the local stations including live arrival and departure information:
Railcards
You can save money with a Railcard. All of the cards are valid for 12 months and the 16 to 25, Senior and Family Railcards can be used on all of the 25 privatised train companies across the National Rail Opens in a new window network.
Mobile ticketing
We were successful in gaining funding from the Department for Transport's Local Sustainable Transport Fund to help deliver a number of sustainable transport projects to benefit Torbay. One of those projects has enabled the delivery of mobile ticketing, in partnership with Great Western Railway (GWR), on the Riviera Line (which runs from Paignton to Exeter). Rail customers can now purchase mobile off-peak and anytime tickets on most of GWR's routes in and around Paignton, Torquay, Exeter and Exmouth. Mobile ticketing allows customers the convenience and ease of purchasing tickets via their smartphones meaning time can be saved buying tickets at the station – further information can be found on GWR's - website Opens in a new window.
---