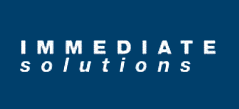 Would you like to sponsor a site in Torbay? We offer a sponsorship program for our flowerbeds and roundabouts across the Bay.
We have over 50 potential sites that your business could sponsor that are high profile sites that are seen by hundreds of people every day.
Immediate Solutions are the leading specialist marketing service provider operating primarily in the public sector. They have an impressive track record in providing customised solutions for generating income through advertising and sponsorship.
Immediate Solutions Opens in a new window will show you all the potential advertisement sites and advise on the best way in which your business can be advertised across Torbay!
Our roadside signs are an effective way of promoting your business and reach a wider audience within the bay.
Sponsoring a roundabout, floral display or advertising on a boundary sign offers a unique opportunity to build your brand in the local community and help you raise the profile of your product or service. Hear about customers experiences with highway sponsorship from a short video produced by our advertising partner Immediate Solutions Ltd.
---
Contact Immediate Solutions