In September 2019, the government announced a new multi-million pound Towns Fund.
Torquay is one of 101 towns invited to develop innovative regeneration plans that will help to build a prosperous future for the town. As part of the fund, Torquay could receive a significant investment of up to £25 million.
The Towns Fund will provide the core public investment in Town Deals - additional funding may come from other sources or parts of government. The objective of the Fund is to drive the economic regeneration of towns to deliver long term economic and productivity growth through:
Urban regeneration, planning and land use: ensuring towns are thriving places for people to live and work, including by: increasing density in town centres; strengthening local economic assets including local cultural assets; site acquisition, remediation, preparation, regeneration; and making full use of planning tools to bring strategic direction and change.
Skills and enterprise infrastructure: driving private sector investment and ensuring towns have the space to support skills and small business development.
Connectivity: developing local transport schemes that complement regional and national networks, as well as supporting the delivery of improved digital connectivity
Preparing for a Town Deal
Torquay has created a Town Deal Board to enable discussions and produce a Town Investment Plan.
The Town Deal Board and Investment Plan will together inform the second stage of agreeing a Town Deal: which will include completing a business case based on the selected content of Town Investment Plans with the government.
Torquay has strong partnerships and proposals already in place with a Town Investment Plan ready by end of Summer 2020.
Torquay's ambitions
The Town Deal Board and partners see this a great opportunity to bring transformational investment into Torquay. The aspirations of the Board is to revitalise and regenerate the town centre and surrounding areas.
One of the many projects that would benefit from investment through the deal is the Torquay Strand public realm. Each project within the investment plan would drive forward a better experience in the town centre, provide a better mix of uses, and create a place where people enjoy spending their time.
Vision
Our vision for 2030 is:
Torquay is the heart of the English Riviera. A grand, elegant town with a rich history linked to its naturally inspiring coastal, maritime and landscape setting, with a vibrant town centre. This unique setting provides one of the best places to live, work and play in the South West. Connections to London have improved and further enhancements, particularly rail, allow Torquay to be more accessible to investors and visitors from within and outside the town. High quality tourism is one of the leading sectors with an international reputation, and the town is thriving after the Coronavirus crisis. Torquay has a high value health and social care economy linked to the Torbay Hospital improvement programme, and the wider offer of Torbay's advanced electronics and photonics sector is enhanced by the skills and space on offer in Torquay. Torquay has a thriving business community providing well-paid, high quality employment in a broad range of sectors.
Objectives
Through the Town Deal and Town Investment Plan, Torquay will deliver outcomes which include:
Additional private and other public sector investment
An improved cultural and tourism offer
Better connectivity
More business start-ups, business success and young entrepreneurs.
New homes, particularly in the town centre
New jobs
Improved health outcomes
Reduced town centre antisocial behaviour
Less benefit dependency, inequality and disadvantage
On 2 July, the Board delivered a presentation to representatives across Torbay's community, including the Neighbourhood Plan Forum, the Community Development Trust, and Torbay Town Partnership.
47791
Community Board Presentation
The presentation delivered to representatives across Torbay's community.
Torquay Town Deal Board
The Town Deal Board will be the vehicle through which the vision and strategy for the town is defined. It will produce a Town Investment Plan and inform the Town Deal, including the amount of investment secured through the Towns Fund.
The role of the Board is to:
Develop and agree an evidence based Town Investment Plan
Develop a clear programme of interventions
Coordinate resources and influence stakeholders
47792
Terms of Reference
The intended decision making process that will shape how the Investment Plan is developed.
Board members
Kevin Mowat
Jason Garside
Tracey Cabache
Carolyn Custerson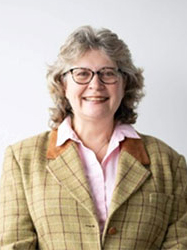 Job Title: Partnerships Manager
Organisation: Heart of the SW Local Enterprise Partnership (HotSW LEP) 
Heidi has been with the LEP since 2014, prior to that she was a freelance business consultant and also ran her own classic car hire company in Devon.
Her role at the LEP includes supporting the district councils and working with the key business groups, plus other projects involving LEP Stakeholders. She organises the LEP's AGM and where possible works in tandem with the key business groups on joint events and other activities.
Heidi has a passion for the South West and very eclectic professional interests, including bid writing, business support, event management, start-ups, volunteering, strategy and change management. With a background in skills, training and higher education she is also interested in the "people" side of organisations and this is backed up by a Masters Degree in Business Management from the University of Exeter.
Born in Torquay, her personal interests include research and mentoring around authenticity and intuition in the modern world, as well as being near the sea/on the beach whenever she can and walking on Dartmoor.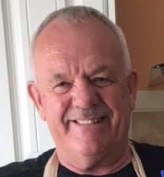 46 years as a journalist
40 years with Herald Express, six as editor
Editor of Reach PLC Devon Weeklies
Current Editor of Torbay Weekly
Business Development Manager Wollens solicitors
Media/business consultant
Member of Torbay Business Forum Executive
Chairman of Torbay Together partnership
Member of Torbay Destination Management Group
Trustee of Torbay Community Development Trust
Chairman of Sport Torbay
Director of Devon Cricket Board
Chairman of Devon Cricket County Age Groups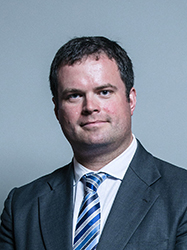 Position: MP for Torbay
Kevin was born in Plymouth and grew up in South Devon. He read Law at Warwick University and was called to the bar by Inner Temple in 2002.
He was first elected as Torbay's MP in May 2015, then re-elected in June 2017 and December 2019 with an increased majority on each occasion.
In the past he has served on the National Fire Service Management Committee of the Local Government Association, the House of Common's Public Accounts Committee and been a Parliamentary Private Secretary in both the Cabinet Office and the Department for Housing, Communities and Local Government. In April 2019 he was appointed as a Minister and Assistant Government Whip, spending 6 months as interim Minister for the Constitution. In December 2019 he moved to the Home Office and is currently Minister for Future Borders and Immigration.
Kevin lives in Ellacombe, near the heart of Torquay Town Centre, and has been a member of the Torquay Town Centre Community Partnership Steering Group.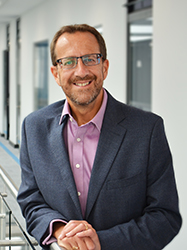 Job Title: Principal and CEO
Organisation: South Devon College
Laurence joined South Devon College as Vice Principal Corporate Services in February 2010, bringing a strong background of strategic leadership and management in the private sector and in education. Beginning his career in banking and finance, Laurence gained significant experience during 17 years in that sector, including as an underwriter of corporate lending to a range of large SMEs and mid-corporates, as an Area Retail Manager, he left the world of banking in 2002 to begin his new career in education.
In 2015 he became Deputy CEO for the College and during the last 10 years he has successfully led professional services at the College, including Business Development, Employer Engagement, Estates & Facilities, Finance, Human Resources, IT, Data & Systems, Commercial Services and Catering & Retail. Laurence has also been instrumental in growing and diversifying College income including successful partnership working and project development to secure bids which have also included in excess of £30m of new capital grants. 
Some of his notable achievements at South Devon College have included the delivery of the £9m University Centre South Devon; £7m South West Energy Centre, £3m South Devon College Sports Centre; and more recently £17m Hi-Tech and Digital Centre. Laurence was instrumental in the College successfully securing achievement of Investors in People Platinum in 2017.
Laurence was appointed Principal and CEO at South Devon College in September 2019 and also holds positions as a Governor, Director or Member of other Boards.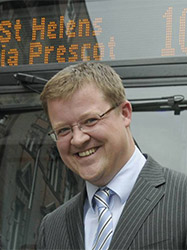 Michael Watson began his career in 1996 in the Bus Service Planning department at London Transport. After five years in Planning and Procurement roles, Michael joined Go Ahead subsidiary Metrobus as the Assistant Operations Manager at their Orpington depot. This was followed by spells elsewhere in Go Ahead, in consultancy and then Arriva. In 2012, Mike joined Stagecoach and has performed a variety of Managing Director and Regional Director roles since then. Having previously managed the South West business between 2013 and 2015, Mike has recently returned as Managing Director, after being Regional Director England and Wales for two years. Mike lives locally in Dawlish with his family.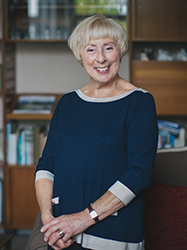 Job Title: Owner and Insurance Broker
Organisation: West Country Healthcare Ltd
A nursing sister by profession, with a career which spanned over 20 years and nursing posts in Sydney (Australia) to Edinburgh, London, Wales and Germany.
Susie returned to Devon in the 1970's and married a GP. As a GP's wife a nursing career was no longer possible due to the responsibilities of being 'on Call' (answering the phone to patients) for her husband at weekends and some nights during the week, as in the 1980's mobile phones were only just appearing and GP wives were expected to support the NHS in this way.
Consequently, she changed career to administration and retail management and eventually entered the world of health insurance.
After the death of her husband in 1998, leaving her to fend for their 14 year old daughter, it proved a challenging time she moved from being a 'tied agent' with an insurance company to a full time regulated broker.
Susie now works with over 50 providers and offers a diverse selection of insurance policies to her individual and corporate clients all over the world. She works full time with two staff helping with the administration at the offices of West Country Healthcare Ltd.
Being pro-active, energetic and resourceful, as Chair, Susie works with the other directors of the Torquay Chamber of Commerce, now a Limited Company and together they have created a structure that will support and encourage new business into Torquay. The objectives for the current year are to:
Act as a conduit between the Council/TDA and Retailers/Hoteliers/all members
As a collective, the Chamber has a wide base of expertise and can signpost members where they need assistance
Works with the Council/TDA to lobby the Government on various issues
To maintain a level of fitness she walks her two faithful Westies and when time and weather allows spends many hours gardening.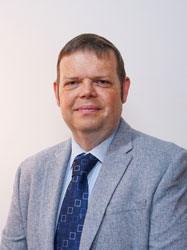 Position: Councillor for Barton with Watcombe
Swithin has been the Councillor for Barton with Watcombe since December 2017, and following the local elections in May 2019 has been Torbay Council's Cabinet Member for Housing, Regeneration and Tourism.
Swithin graduated in 1992 with a BA (Hans) in Government and Public Policy, and has worked for former MP for Torbay Adrian Sanders and MEP for the South West Region Sir Graham Watson MEP.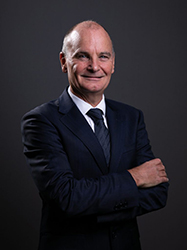 Vince Flower, previously a Director of Shearing's Leisure Group and former Managing Director of Bay Hotels was born and raised in Torquay. After leaving school Vince took an Ordinary National Diploma in Business Studies at South Devon College, followed by a Diploma in Management Studies course at Plymouth Polytechnic while training as a manager at a local holiday business.
Vince has forty years' experience working full time in the holiday leisure sector. His first ever job was at Beesons Holiday Centre which was located in Kingskerswell Road in Torquay.
When the Ladbroke Group acquired the local holiday business where Vince worked, it opened up a number of opportunities. He spent eight years managing various holiday villages and catering concessions, including those located at Kew Gardens and the Tower of London for the company.
During his career, he worked his way up through the ranks to become the Managing Director of Shearings Hotels, part of the Specialist Leisure Group. The Shearings business continues to be a very significant contributor to the English Riviera Tourism sector with the business attracting over 50,000 visitors to the area each year. He is passionate about the Bay and greatly enjoyed being part of that industry for so long.  As Managing Director at Shearings, he provided comprehensive oversight of the hotel operations for the 50 hotels located all around the UK with a turnover greater than £70M and employing over 1,600 staff.
He had the great pleasure of representing the group on ABTA's Sustainable Tourism Steering Committee for ten years, working with leaders from the sector, helping develop and implement world leading policies and standards.
Having spent the ten years on the Board of Governors at South Devon College where he was the Chair up until July 2010, he is now the Chair of the Board of Governors at Torquay Academy. Vince previously served on the Board of TDA and was appointed Chair in 2015.
---