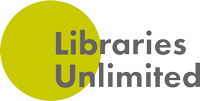 Torbay Libraries are facing a bright new future following the announcement that from 1 April 2018 the libraries will be run on behalf of Torbay Council by Devon-based charity, Libraries Unlimited. This decision was made at full Council in December following an official tender exercise. Libraries Unlimited were appointed as the preferred provider thanks to their experience, knowledge and reputation for innovation.
Libraries Unlimited is a new and independent charity, established in April 2016 with the support of Devon County Council to run Devon's public library service. This contract will see them run the library service in Torbay for the next five years, with an option to extend by a further five.
Libraries Unlimited will work closely with Torbay Council to ensure all existing services continue to operate smoothly during the transition period.
Over time, the charity aims to implement a more integrated library service that will offer extended services and access to stock, for both Devon Libraries and Torbay Libraries users.
During this transition a range of frequently asked questions have been put together.
For more information see the full press release about the appointment of Libraries Unlimited or visit their website.