Works on the Tweenaway Cross to Waterleat Road improvement scheme were completed in Spring 2017.
This scheme widened the A380 Kings Ash Road, between Tweenaway Cross and Waterleat Road. This scheme will extend the Tweenaway Cross improvement already completed in the northerly direction. The scheme increases the capacity of the Tweenaway Cross junction reducing congestion along Kings Ash Road by:
Extending the north bound merge lane leaving Tweenaway Cross Junction;
Providing more capacity for southbound traffic approaching Tweenaway Cross Junction;
Staggering the toucan crossing on Kings Ash Road, just north of Waterleat Road; and
Providing a right hand turn lane from Kings Ash Road into Waterleat Road.
A layout of the scheme can be seen below.
19448
Kings Ash Road Widening Scheme - Churscombe Cross to Luscombe Lane
General Arrangement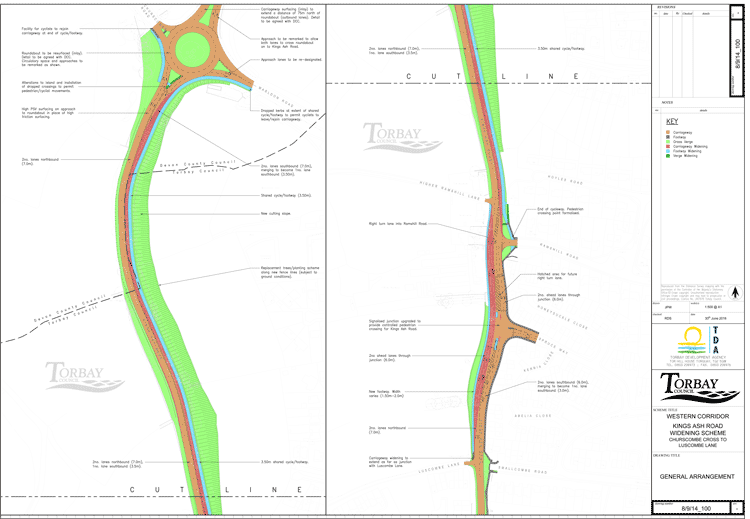 ---