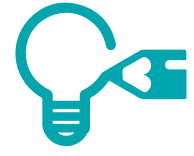 Our Communications Team is comprised of marketers, creative designers and media professionals, with a wealth of experience across the public and private sector.
We can assist in planning and implementing a comprehensive, measurable marketing campaign - from devising a strategy and communications plan to producing a range of creative concepts to convey your key messages across a range of channels.
Perhaps you already have a communications plan in place, but need some professional-looking visuals? Our creative designers can deliver quality materials for print and digital media that are in line with your company's brand identity, and can devise engaging visual concepts to deliver your message effectively to your desired audience.
Another service we offer is media management – an often overlooked necessity for any organisation. We can be on hand to provide help and advice should you receive unwelcome media attention, protecting and enhancing your reputation in difficult situations across all relevant media channels.
Benefits
Comprehensive end-to-end marketing service
Cost-effective creative design solutions
Reduce the burden on your staff to handle media enquiries
Experienced officers on hand in the event of an incident or emergency
---
Contact Business Services