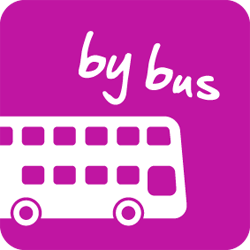 Travel by bus and you can catch up on that last minute meeting prep, read a book or play games on your mobile, while somebody else does the driving. And you don't need to worry about finding a parking space when you get there.
Your walk to the bus stop can also help towards the Government's recommended 30 minutes of exercise per day, improving both your physical and mental well being.
Plan your bus journey
Find out how to get from A to B by public transport with these local journey planners.
Plan your Journey with Traveline South West Opens in a new window
Bus Tickets Deals
Find out about daily, weekly and monthly ticket deals, including the Dayrider ticket which gives you unlimited travel around Torbay.
Bus Passes
We are responsible for the administration of the Free Bus Pass Scheme for residents in Torbay - see the Bus Passes page for more information.
Local bus service operators
There is an established thriving network of bus routes covering Torbay and its surrounding towns and villages with a variety of different tickets available to make exploring the area even easier. Contact your local bus operators to find out how much tickets and fares cost.
---