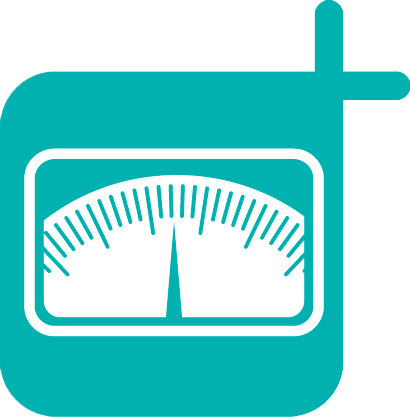 Having and maintaining a healthy weight and undertaking exercise is vital for a balanced and healthy lifestyle. This can be a challenge for some. Here in Torbay we offer services suited to you to support your goals in a range of ways. Maintaining a healthy weight is about keeping the right balance between the energy that you put into your body (food) and the energy you burn through exercise or physical activity. It's important to try to eat the right number of calories for how active you are in order to balance the energy you consume with the energy you use.   If you eat or drink too much you'll put on weight - eat too little and you'll lose weight.  The average man needs around 2,500 calories a day, and the average woman needs 2,000.  Most adults are eating more calories than they need.  However, you don't always have to spend hours at the gym and go on a strict diet. In fact, you can get to a healthy weight by making a few small and long-lasting changes to your diet and lifestyle. There are some great sources of advice online, some innovative local projects and a team of professionals and health trainers who can support you.
There is lots of information, advice and guidance to help support you with your weight loss and exercise goals:
The British Heart Foundation Opens in a new window offers advice on how to eat well to protect your heart and the British Nutrition Foundation Opens in a new window gives information on a healthy diet and tips on putting this into practice
Local Services
If you want support with weight loss and adopting a healthy lifestyle contact Your Health Torbay.
Eating well - the road to having and maintaining a healthy weight
It's all too easy to consume more saturated fat, salt and sugar than you realise when you're not cooking your own meal. If you're eating out at a restaurant, café or takeaway there are ways you can make sure your meal is healthy and balanced.
Top Tips
Choose dishes made from fresh ingredients and avoid processed food
Opt for smaller portion sizes, and avoid "large" or "super-size" options
If you can't tell how a dish is cooked, you can always ask; choose dishes that have been grilled, poached or steamed
Look at the Label
Pre-packaged products often have a nutrition information panel on the label so you can check how much fat, salt and sugar they contain. Look at the NHS Choices Food Labelling Guide Opens in a new window False to food labels for details of what to look for.
Choose
Tomato-based sauces instead of ones based on cream and cheese
Steamed or boiled rice instead of fried
Dishes made with wholegrain or brown starchy ingredients such as rice, pasta or bread
Potatoes that are baked or boiled without added salt, butter or oil instead of chips or creamy mashed potatoes
Extra vegetables or undressed salad on the side
Fruit-based desserts and lower-fat, lower-sugar yoghurts instead of cakes, chocolate or creamy puddings, biscuits, sweets and ice cream
A glass of water instead of alcohol or a fizzy drink. Remember, even unsweetened fruit juice contains free sugar, so try to drink no more than one glass (150ml) each day. It's best to drink it with a meal, as this can reduce the impact it has on your teeth. Try diluting it with water to cut the sugar content.
Takeaways can be cheap, convenient and satisfying but they're not always very healthy, sometimes containing high levels of salt, sugar and saturated fat. Some outlets now list calories on their menus but when they don't there are other ways you can pick the healthier option:
Fish and chips
Choose:
A portion of baked beans or garden peas to get one of your five-a-day
A smaller portion of fish, chips or both, and thick cut chips as these absorb less fat than skinny fries
Grilled fish or fish coated in breadcrumbs
Avoid:
Options that are high in fat and salt, such as processed pies and sausages
Adding extra salt to your chips
Italian
Choose:
Lower-fat pizza toppings such as vegetables
A tomato-based pasta dish
Avoid:
Large deep-pan pizzas or pizzas with the crust stuffed with cheese
Creamy pasta sauces and garlic
Chinese
Choose:
Steamed dishes such as dumplings or fish
Stir-fried meals which include vegetables
Boiled or steamed rice over egg-fried rice
Avoid:
Battered or deep fried dishes such as prawn toast, spring rolls and prawn crackers
Sweet and sour meals
Thai
Choose:
Stir-fried or steamed dishes containing chicken, fish or vegetables
Clear soups such as tom yum and salads
Avoid:
Curries based on coconut milk, which is high in saturated fat. If you choose a curry, have it with steamed rice instead of egg fried rice
Satay skewers with peanut sauce
Indian
Choose:
Vegetables and lentil side dishes, such as daal
Tomato-based curries such as tandoori and madras
Plain rice or chapatti
Avoid:
Cream-based curries such as korma
Deep fried items such as bhajis and papadoms
Kebabs and burgers
Choose:
Grilled shish kebab with plain pitta and salad
Grilled burgers made from lean meat or chicken
Avoid:
Large portion sizes and adding chips as a side
Burgers which are fried and extra toppings such as cheese, bacon or mayonnaise
Doner kebabs
---