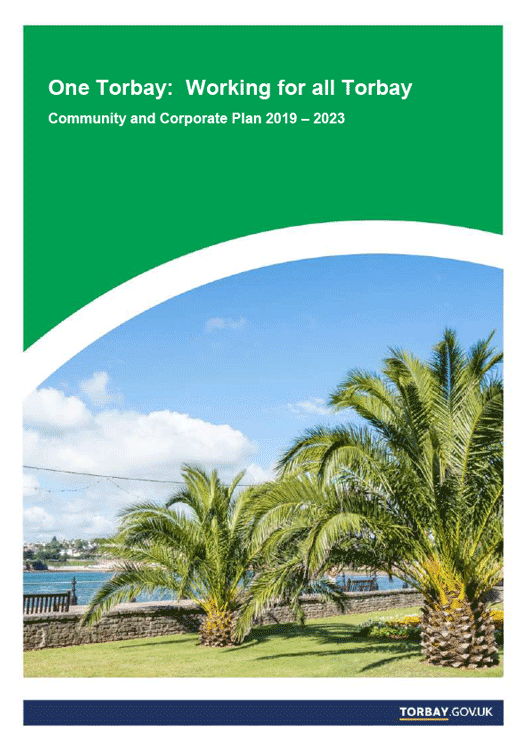 The Community and Corporate Plan prepared by the Cabinet is the overarching document within our Policy Framework. It sets out our ambition and vision for the next four years and the principles within which the Council will operate.
Our ambition is: we want Torbay and its residents to thrive.
We want Torbay to be a place where we have turned the tide on poverty and tackled inequalities; where our children and older people will have high aspirations and where there are quality jobs, good pay and affordable housing for our residents.
We want Torbay to be the premier resort in the UK, with a vibrant arts and cultural offer for our residents and visitors to enjoy; where our built and natural environment is celebrated and where we play our part in addressing the climate change emergency.
Our mission is: We will be a Council that supports, enables and empowers its residents, our communities and our partnerships.
The Plan has been subject to extensive consultation and engagement with partners and the community as part of the Partnership's commitment to change the way we engage with our residents, communities and partners and amendments have been made to the document as a result.
46622
Community and Corporate Plan
Details of our ambition and vison for the next four years and the principles within which we will operate.
---