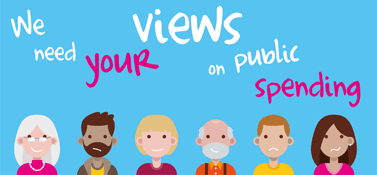 We are committed to creating a prosperous and healthy Torbay and a Council fit to meet the challenges of the future. It's a big task; £17 million worth of savings and new income have to be made over the next three years to achieve a balanced budget - £7.5 million of those budget reductions will be made in 2019/2020. That's on top of the £76 million already made over the last seven years.
The Elected Mayor has published his proposals for his Revenue and Capital Budgets for 2019/2020.
The Transformation Portfolio will deliver over £1.4 million of savings next year whilst maintaining services to our communities. The Elected Mayor is proposing a budget which includes a Council Tax increase of 2.99% in line with current inflation levels. In addition, the draft budget includes proposals for service change, income generation and efficiencies of around £3 million.
Despite this, we still spends approximately £3.6 million per week on services in the community (excluding funding for schools and housing benefit payments), and also plans to spend more than £80 million on capital schemes.
The proposals in the documents below were consulted on between 2 November and 14 December 2018. An additional consultation question relating to the Discretionary Council Tax Discount proposal was open for consultation up until 9 January 2019.
---