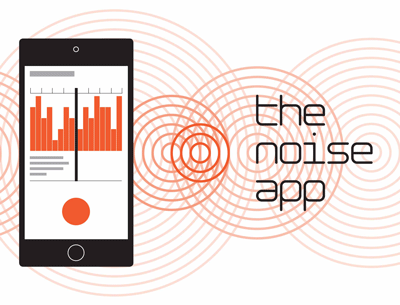 We ask that you try to resolve the issue informally by approaching the person responsible for the noise. If you have done this and the noise continues, you can make an official complaint.
We use the Noise App to make the noise investigation process as easy as possible. It is essential that you can identify the where the noise is coming from. If you can't, it is very unlikely we will be able to help you.
The Noise App allows you to record the noise that is affecting you and send it directly to us and communicate with the investigating officer. We will then assess the noise and decide if we can help you. The App will guide you through the process of installing it and making a complaint.
Download the Noise App
Step 2
Create your account and choose Torbay Council to investigate your noise nuisance reports.
Step 3
To report a nuisance simply tap the icon, make a 30-second recording of the noise, complete a form and submit your report online.
Step 4
Wait for a response from the officer investigating your case reports.
This instructional video shows you how to use the Noise App.
---
Contact Community Protection