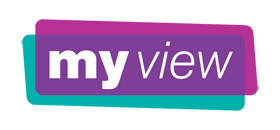 Once signed into MyView an employee can:
View and print payslips & P60s
Submit overtime/additional hours (where applicable)
Submit expenses & mileage claims (where applicable)
Book holiday and other absences
Update personal details
Review employment details such as hours and pay
Complete forms online (where applicable)
View and download policies and guidance (where applicable)
Access links to helpful websites
In addition, managers can process employee claims and requests, record sickness absences and access a suite of reports.
No special software is required to use MyView. It can be accessed from any internet browser such as Google Chrome or Internet Explorer and across any device, such as a PC, tablet or smartphone.