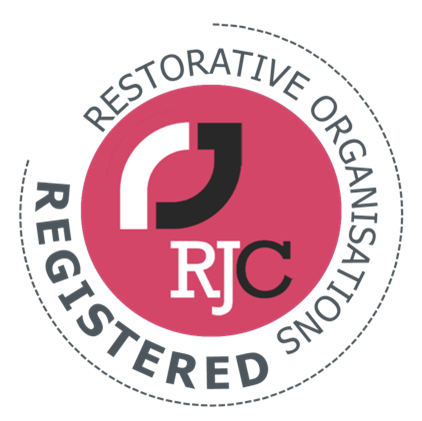 We are pleased to have been awarded Registered Restorative Organisation status and are the first local authority within the UK to receive this award.
Led by our experienced restorative practitioner and trainer, we have embarked on a restorative journey to embed restorative practice across Children's Services. Navigating the complexities of finding a balance between safeguarding and delivering supportive and inclusive restorative processes is undoubtably a challenge, however, the core values of safe and effective practice, are factored in alongside risk and safety assessments ensuring that there are no unnecessary risks being taken.
Having previously been an inadequate authority, we knew the way in which we supported children and families had to change. A restorative practice approach felt like the natural fit to enable us to explore how we can build and maintain positive and health relationships with our children and families.
The registered status will demonstrate that as a member we are delivering high quality restorative practice to agreed evidence based national standards. Children Services was assessed against a restorative framework as competently creating and delivering a restorative ethos which helps to build trust in our services.
We will also be listed as an approved organisation on the Restorative Justice Council's national register which adds an additional accountability lens to make sure we are upholding the best practice standards. This provides another level of reassurance to children and families that we are making changes to our practice to explore better ways in which we can work 'with' and alongside them to build better relationships to provide good quality services. This we hope demonstrates to not only our children and families but partners that we are an organisation to aspire to be.
As a member we also can have a voice in a wider national restorative agenda where we can feedback the thoughts and feelings of our children and families to help effect wider system change. 
---