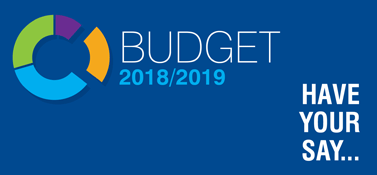 The Council is committed to creating a prosperous and healthy Torbay and a Council fit to meet the challenges of the future. It's a huge task; £18 million worth of savings and new income have to be made over the next three years to achieve a balanced budget - £9.6 million of those budget reductions will be made in 2018/19. That's on top of the £69 million already made over the last seven years, which is the equivalent of 63% of this year's £110 million net budget.
The Transformation Programme will deliver over £6 million of savings next year whilst maintaining services to our communities. In addition, almost £1.5 million of savings have been identified as a result of decisions we have made over the past year or changes that we already know about.
The Mayor has published his proposals for his Revenue and Capital Budgets for 2018/2019. Service changes, increased income and efficiencies totalling just over £0.8 million are being proposed for 2018/19. Despite this, Torbay Council still spends approximately £3.5 million per week on services in the community (excluding funding for schools and housing benefit payments), and also plans to spend more than £48 million on capital schemes.
The proposals in the documents below are consultation documents with the consultation running between 23 October and 15 December 2017. The consultation questionnaire is available on our consultation page.
---