Our consultation about Town Councils for Torquay and Paignton is still ongoing and this event is your opportunity to hear directly from our Leader and Senior Officers about how Town Councils could operate in Torbay.
There will be a short presentation followed by an opportunity to ask questions of the panel, which consists of Cllr Steve Darling, Leader of Torbay Council and Steve Parrock, Chief Executive of Torbay Council, Cllr Cordelia Law, Cabinet Member for Children's Services and Cllr Ken Browse, who is the Chair of the Devon Association of Local Councils.
Please share this event with anyone you feel would be interested in attending.
For more information on Town Councils please visit: www.torbay.gov.uk/new-town-councils
The consultation can be found here: www.torbay.gov.uk/community-governance-review-consultation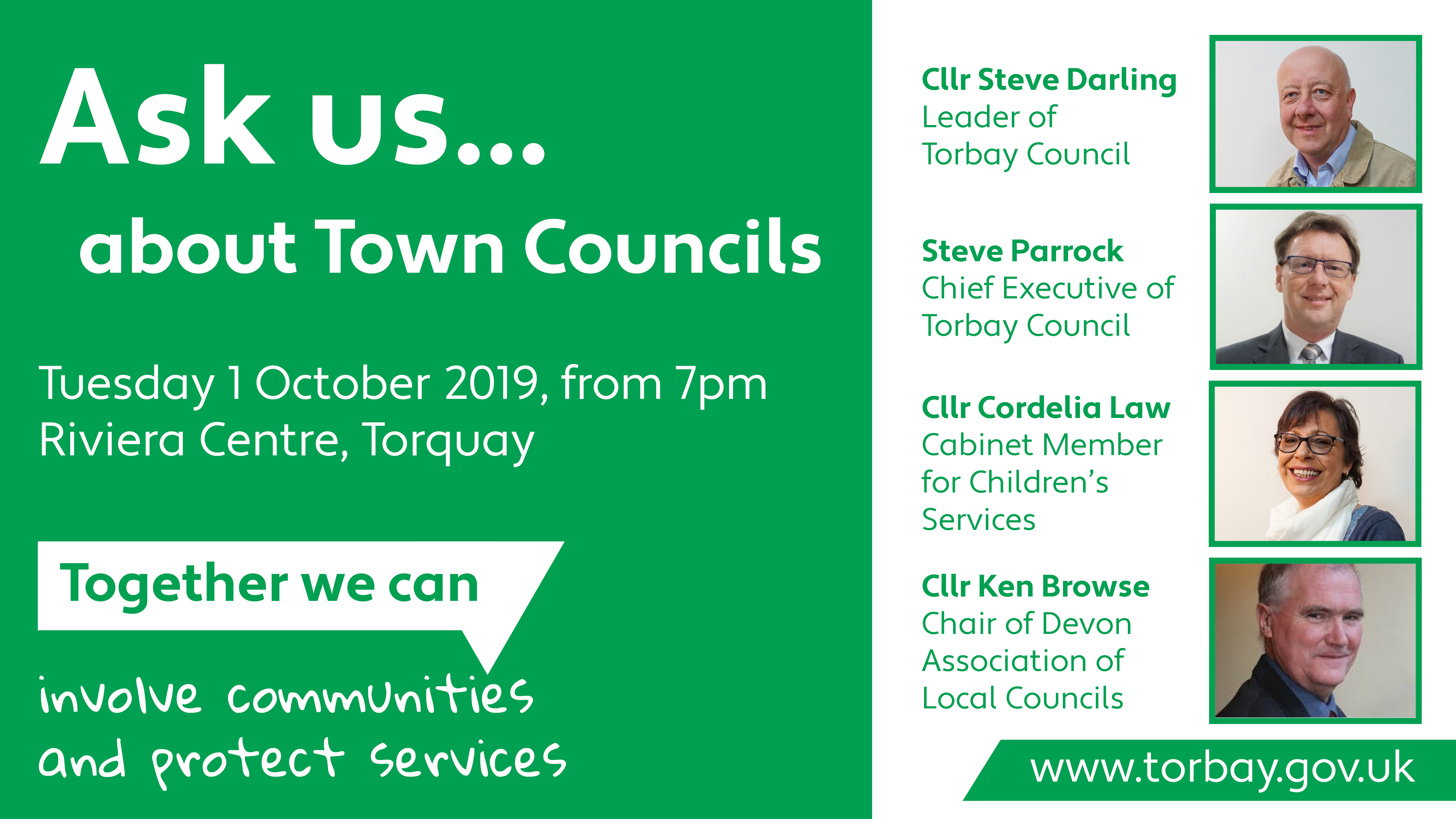 ---