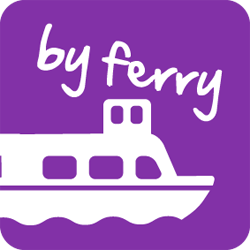 For commuters - All Year Round Connections
A year round option is available for travel between Brixham and Torquay, with Brixham Express operating a ferry service 6 days a week, and on Mondays - Fridays the service will operate from 7am to 7pm providing a viable alternative for commuters. The journey time will be no more than 25 minutes harbour to harbour.
The timetable and more information can be found on the Brixham Express Opens in a new window website.
Bicycles can be transported on the ferry and new cycle routes from the Harbour to the town centre and the Willows will make your onward journey much easier.
For visitors - Seasonal Services
Leave the car behind and travel across the Bay on one of the ferry services operating between Brixham, Paignton and Torquay. Seasonal ferries operate between April and October with journey times of approximately 30 minutes.
Local Ferry Operators
---