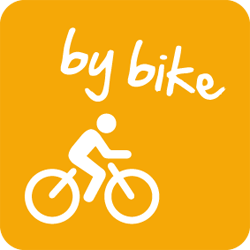 Cycling has so many benefits. Not only is it a fun, sociable and healthy activity, it can help you save money on fuel and parking costs and reduce your carbon footprint. What's more, cycling in towns is often faster than other means of transport.
Commuting by bike
Cycling to work is good for your health and soul and makes you feel energized before a day at the office. Take a look at this handy guide Opens in a new window which has excellent tips on how to break down the barriers and fears that stop most people from giving it a go.
Cycle routes
Before embarking on your bike commute for the first time, it's worth doing a little research before to plan your route using quieter roads and cycle routes. If you're nervous or want to know how long it takes, do a dummy run at the weekend. With the best laid plans you'll time your arrival to perfection.
Torbay Cycle Map
A map and guide to help you decide what routes you should decide to cycle on.
Cycle parking
Find out where you can park if you choose to leave your car at home and nip into town on your bike.
Enter your postcode in the box below to find your nearest cycle parking:
Cycle training
If you haven't been out on your bike for a while, you may be nervous about cycling in traffic. Find out about the children's and adult cycle training available from Torbay Council.
---