Torbay has been successful in securing almost £3million of Cultural Development Funding (CDF) for the restoration of Paignton Picture House.
The bid submitted by Torbay Council and Torbay Culture on behalf of a partnership focused on the Paignton Picture House Trust (PPHT), will now see the building become a central cultural hub for Paignton.
Torbay is just one of seven places in the UK, and the only region in the south west to secure a CDF award.
This brings the total investment for the restoration of one of Europe's earliest purpose-built cinemas to more than £4million, after £1.25m was allocated from the Future High Streets Fund; and will build on early phase conservation works supported by Historic England and the Architectural Heritage Fund.
The combined investment from the Cultural Development Fund and Future High Street Fund totals more than £16million for the regeneration of Paignton town centre. The partnership approach adopted by the Council and its community partners has been proven by these awards.
Once the restoration is complete, the historic landmark will be reopened for the community to use, learn from, and enjoy.
The bid which was submitted in October 2021 focused on a shared ambition to raise the position of culture and heritage in Paignton, with long term community benefits such as employment and longer term collaborative working.
The extremely competitive fund is managed by Arts Council England (ACE) on behalf of the Department for Digital, Culture, Media and Sport (DCMS), and delivered in partnership with Historic England and the National Lottery Heritage Fund. 
Works to restore the Picture House are already underway. Phase 1 of works which included the restoration of the double-height stained glass window, stonework and structural repairs were completed in December 2021.
PPHT has appointed a full design team, led by AOC Architecture to take forward the plans for the full restoration and reuse of the building. Prior to a planning submission being submitted by the team (expected to be in the autumn), there will be opportunities for the community, stakeholders and partners to get involved in the process through events, open days and co-design workshops. It is anticipated that work will start on site in summer 2023, completing at the start of 2025.
Torbay was recently mentioned as a 'Priority Place' in the Levelling Up for Culture announcement. Local cultural organisations will be eligible to bid for a share of ACE funding from their 2023-26 Investment Programme. The funding is designed to strengthen cultural and creative opportunities and ensure they have a deep and lasting effect on places and the people who live in them.
Cllr Swithin Long, Cabinet Member for Economic Regeneration, Tourism and Housing, Torbay Council, said; "This is fantastic news for Paignton Picture House and the wider community. Torbay is seeing more and more public funding and private sector investment, showing that our regeneration ambitions are fully supported and that we are serious about creating spaces and places for people to thrive both now and in the future."
Cllr Mike Morey, Cabinet Member for Infrastructure, Environment and Culture, Torbay Council, said; "The Picture House is a special place and I'm delighted that together with our community partners we are able preserve and conserve it for generations to come. Torbay is layered in local history and is enjoyed by many in a variety of different ways showing just how diverse and inclusive the sector is."
Jacob Brandon, Chair of Torbay Culture, said; "Partnership working, and community engagement is a key element of raising the profile of culture in Torbay. Our vision is to bring both residents and visitors together through culture. By opening up the Picture House and working with other core partners in the local culture sector we can just do that."
Paul Hawthorne, Chair of Paignton Picture House Trust, said; "Knowing how competitive the tender process has been, we are thrilled that the Picture House is being recognised more widely for its heritage value. This funding will now allow us to move forward with plans to create a flexible mixed-use space that not only celebrates local heritage but will allow more people within the community to become involved in culture and heritage."
Darren Henley, Chief Executive Officer, Arts Council England, said; "Our artists, arts organisations, museums and libraries are experts in making villages, towns and cities better places to live, work, visit or play. This investment means they'll be able to help more people across England to lead happier, more creative lives."
Arts Minister Lord Parkinson said, "Culture is the bedrock of society. It brings people together, entertains and informs us, and helps us to understand our common past and shared future.
"Today we are announcing a raft of new funding for treasured cultural institutions up and down the country.
"This will help them to continue their great work, advance our work to level up access to arts and culture so they can be enjoyed by people no matter where they live, and protect these cherished institutions for future generations to enjoy."
More information on the restoration of Paignton Picture can be found via: http://paigntonpicturehouse.org/ 
More information on the Future High Streets Fund and regeneration of Paignton town centre can be found on our regeneration webpages.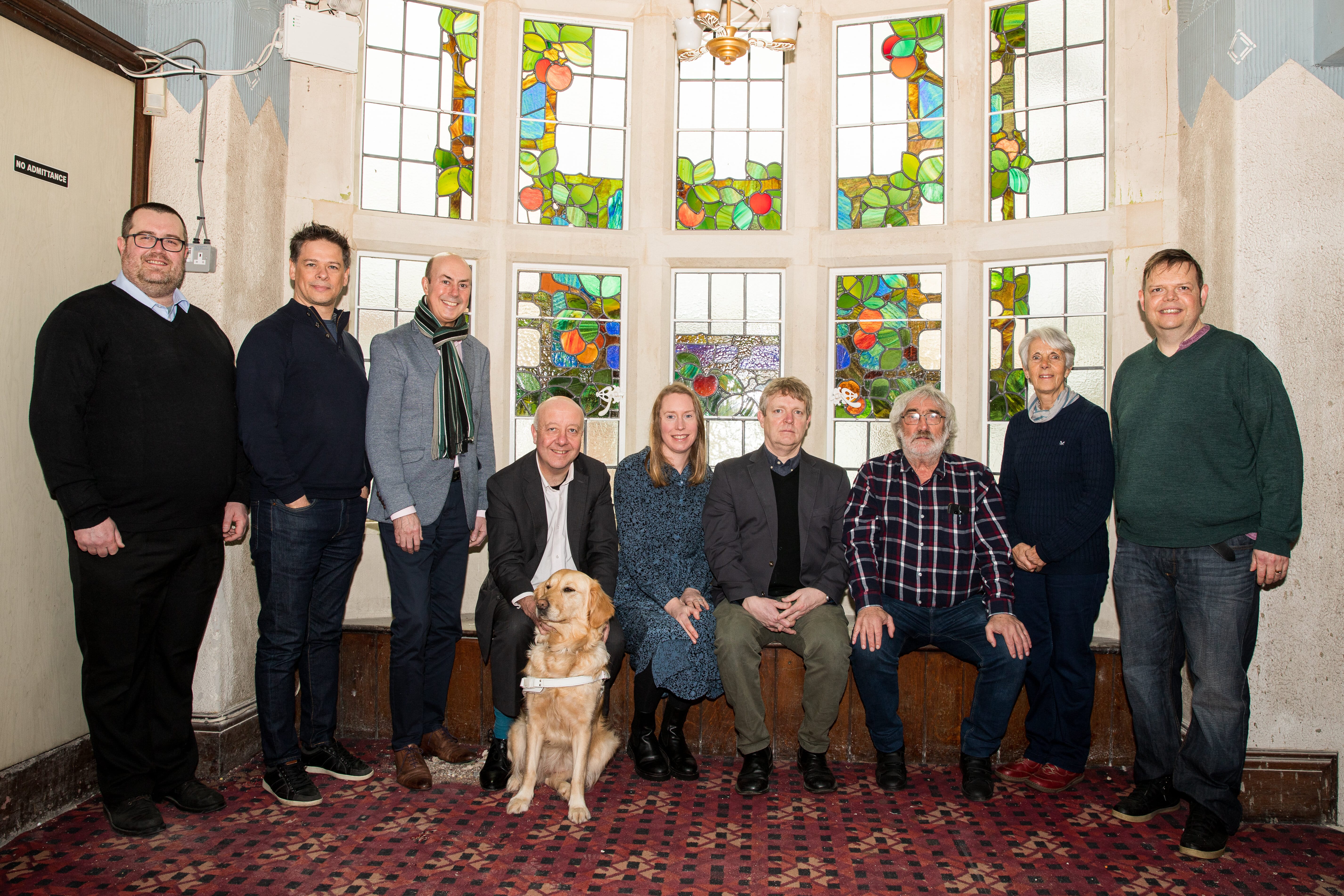 ---