Due to the adverse weather Torbay Council is doing all it can to ensure that staff and residents remain safe. Plans have been activated to ensure that the council can deal with issues arising from adverse conditions.
As the snow risk subsides, residents are being asked to be careful in and around the Bay. Many of the main routes which have been gritted are now clearing, although some of the residential roads and footpaths may take a little longer. Torquay Seafront has now reopened.
If you use a grit bin and notice it needs to be topped up please inform TOR2 on 01803 701316, so it can be topped up as soon as possible. TOR2's waste and recycling crews have been advised to stand down today.
In order to help those who may have had to abandon vehicles yesterday, all parking enforcement across Torbay has been suspended until 0700 hours tomorrow. There are currently limited public transport services in and around Torbay, please check with individual transport providers for updates.
The Highways team is operating its Winter Maintenance Plan which involves monitoring forecasts and calling appropriate action based on the predicted weather. Roads on the network will continued to be checked with gritting will continue as appropriate.
All four libraries across Torbay will remain closed today, however Paignton Connections will open to deal with emergency housing appointments.
Torbay Council has closed all its offices until 12 noon on Monday 19 March. Staff are being asked to make an assessment on their personal circumstances and whether they are able to safely make it into work from this time onwards. Any staff coming by car are being advised to only use the Town Hall Car Park as the multi-storey car parks are currently closed.
Anybody who is concerned about the safety of a vulnerable child or adult is being encouraged to contact the multi-agency safeguarding team (MASH) in the usual way. 4x4s will be available to transport staff on emergencies when needed. To report an emergency please call 01803 208100.
All schools across Torbay are closed today and will maintain communication with parents and staff to let them know when they are reopening.
The Severe Weather Emergency Protocol (SWEP) has been activated by the Housing Options Team and extra provision is being made help rough sleepers. When the temperature drops to zero degrees or below, the council provides additional accommodation to rough sleepers to protect against such severe conditions. We are now working with partners to provide this service. If you are homeless and have an emergency please call 01803 208723.
Torbay Council will continue to closely monitor the situation and will be updating the council website www.torbay.gov.uk and will be posting information on social media accounts www.facebook.com/torbaycouncil and twitter.com/Torbay_Council.
Torbay Council's Public Health team is reminding people to stay warm during this period of cold weather to prevent colds, flu and more serious health issues. It is recommended that you heat your home to at least 18C and look out for those around you, especially vulnerable people who are more at risk during cold weather. More advice can be found here https://www.nhs.uk/staywell.
Torbay's Elected Mayor, Gordon Oliver, said: "Keeping the residents of Torbay safe and well during this second period of adverse weather is of paramount importance. Torbay Council's staff and partner agencies are working extremely hard to put plans in place to deal with problems caused by the difficult weather conditions we are once again experiencing.
"Our Highways, Public Health, Adult Social Care and Housing Options Teams have activated these plans and will continue to do so. This includes looking after the needs of our most vulnerable residents such as the elderly and homeless."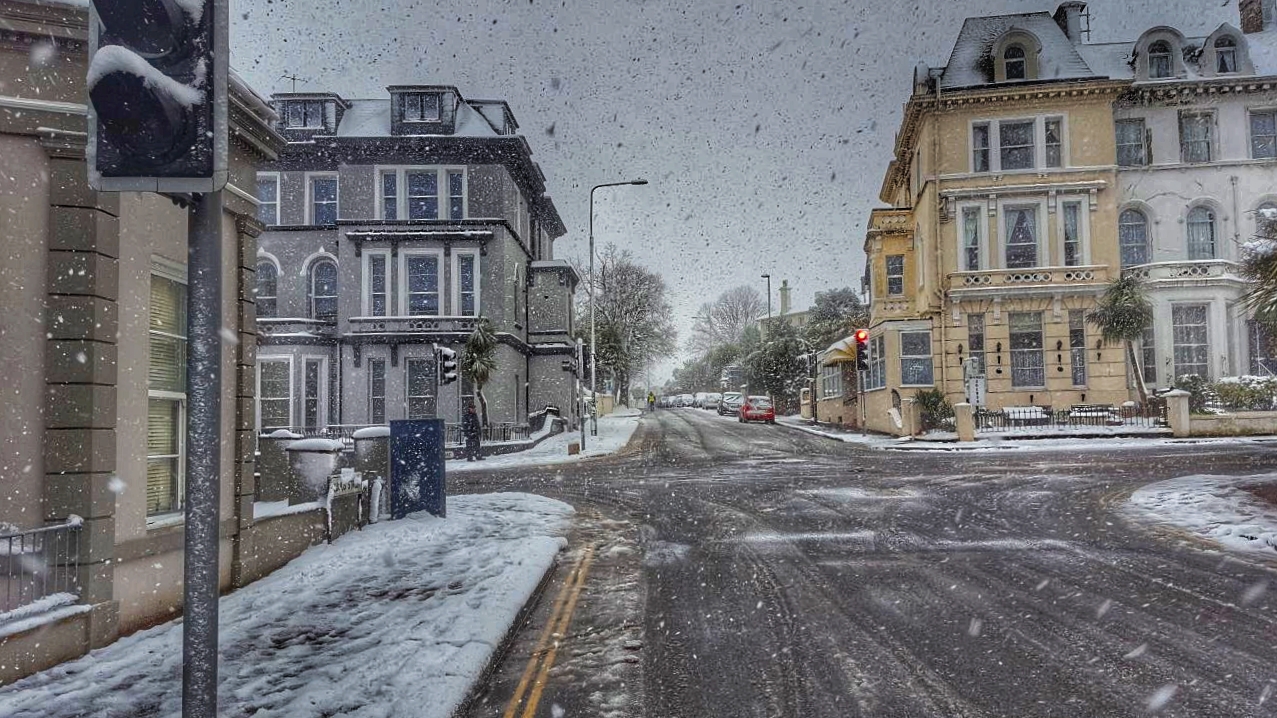 ---