Councillor Mike Morey, Cabinet Member for Infrastructure, Environment and Culture for Torbay Council, said: "There has been a major cliff fall at Livermead Head and it is essential that people stay away from the affected area for their own safety.
"The land on the clifftop is privately owned but the coastline underneath falls under Torbay Council's remit. There are no public footpaths affected, but we are advising residents and visitors to stay away from the affected area.
"It is unfortunate but with climate change, more extreme weather and rising sea levels we are going to see more of this type of event. This is why Torbay Council has signed up to the Devon Climate Emergency and has established a working party to look at actions that can help reduce our carbon footprint."
Find out more about what Torbay is doing to address the climate emergency.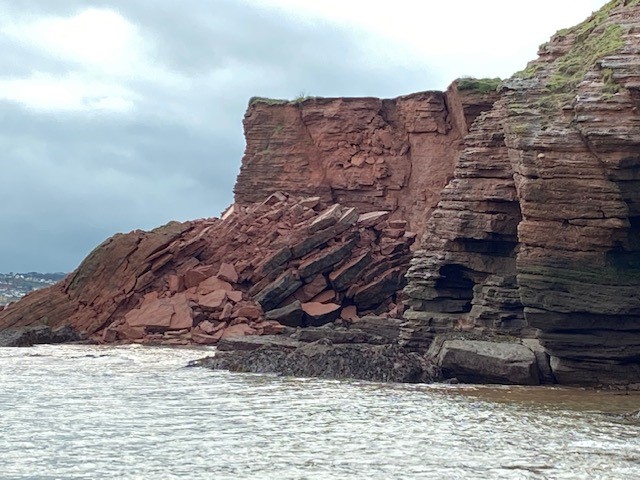 ---