Michael Davies began his career as a newspaper journalist, going on to edit numerous publications. Since moving into fiction, his writing has appeared on stage, screen, radio, the printed page and online. His debut play, Rasputin's Mother, won the national playwriting competition and subsequent work includes scripts, novels, radio plays and short stories.
Most recently, he wrote the book and lyrics for Tess – The Musical, an adaptation of Thomas Hardy's classic novel Tess of the d'Urbervilles. As a lifelong Desmond Bagley fan, he is delighted to have 'curated' the new Bagley novel Domino Island, nursing it from first-draft manuscript to full publication.
Part of the International Agatha Christie Festival.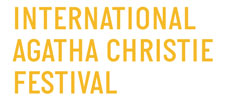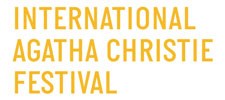 Time 4pm
Cost From £8
Email torre.abbey@torbay.gov.uk
Phone 01803 293593
Web https://www.torre-abbey.org.uk/whats-on/iacf-writers-talk-michael-davies-on-desmond-bagley/