There is no need to book, everyone aged 18 or over can simply show up for their first or second vaccination at walk-in sessions at the Riviera International Centre, Torquay.
Please note vaccination appointments take place before and after each session so you may be turned away outside of the following times:
Saturday 17 July: 9am to 3pm
Monday 19 July: 9am to 4pm
Thursday 22 July: 9am to 4pm
Wednesday 28 July: 9am to 4pm
Friday 30th July: 9am to 4pm
With more people becoming unwell and hospitalisations increasing, it is vital we maximise our protection with two jabs. Book your second jab for eight weeks after your first and give it time to work.
Please note:
Prepare to wait, dress for the weather and bring a drink with you
Cancel your booked appointment if you made one but get your vaccine at the walk-in
Registration with a GP is not essential
Keep socially distanced while you wait
Availability is subject to demand
If you can't make a walk-in session, you can still in you can still book online or through your GP.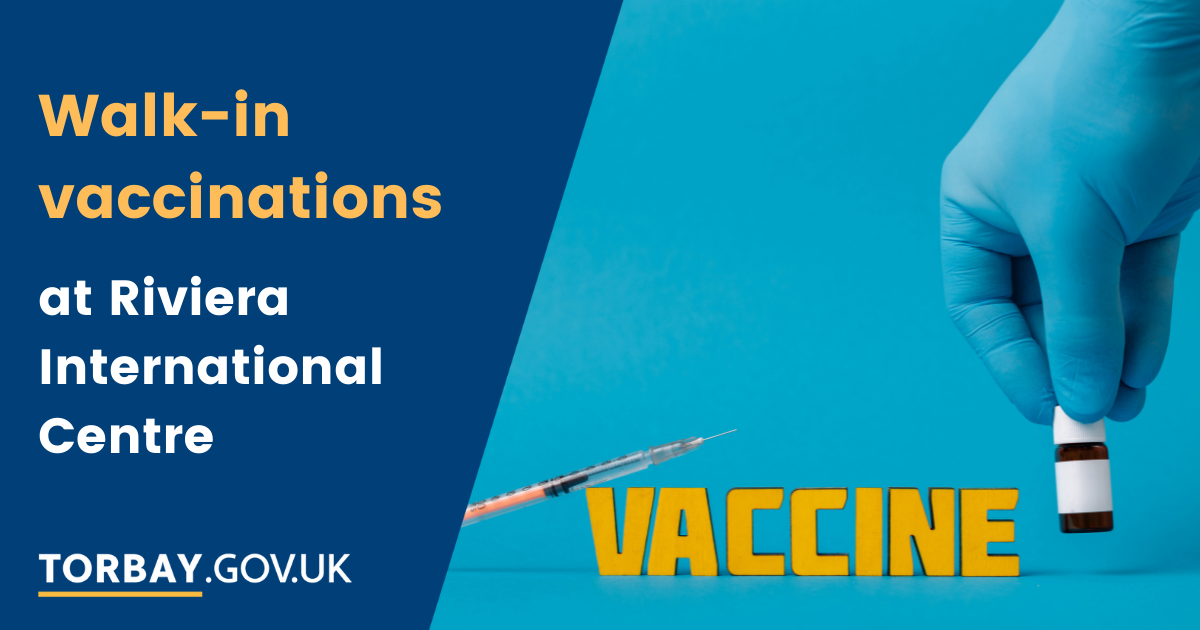 ---