Market Street
Our last update on this new toilet block was in February when the new block was about to be lifted into place. The plan was then for the access ramp to be built and they would be connected to water supply. The ramp has been built but there was an issue with getting the new building connected to the water supply. You may have noticed that some more of the pavement area around the new block has to be dug up. This was due to South West Water discovering that the pipes were not in the location identified on plans and other utilities were causing obstructions. The connection has now been achieved and the unit is now connected to the services.
The toilet is being formally commissioned and cleaned and we are aiming to have the unit operational within the next two weeks.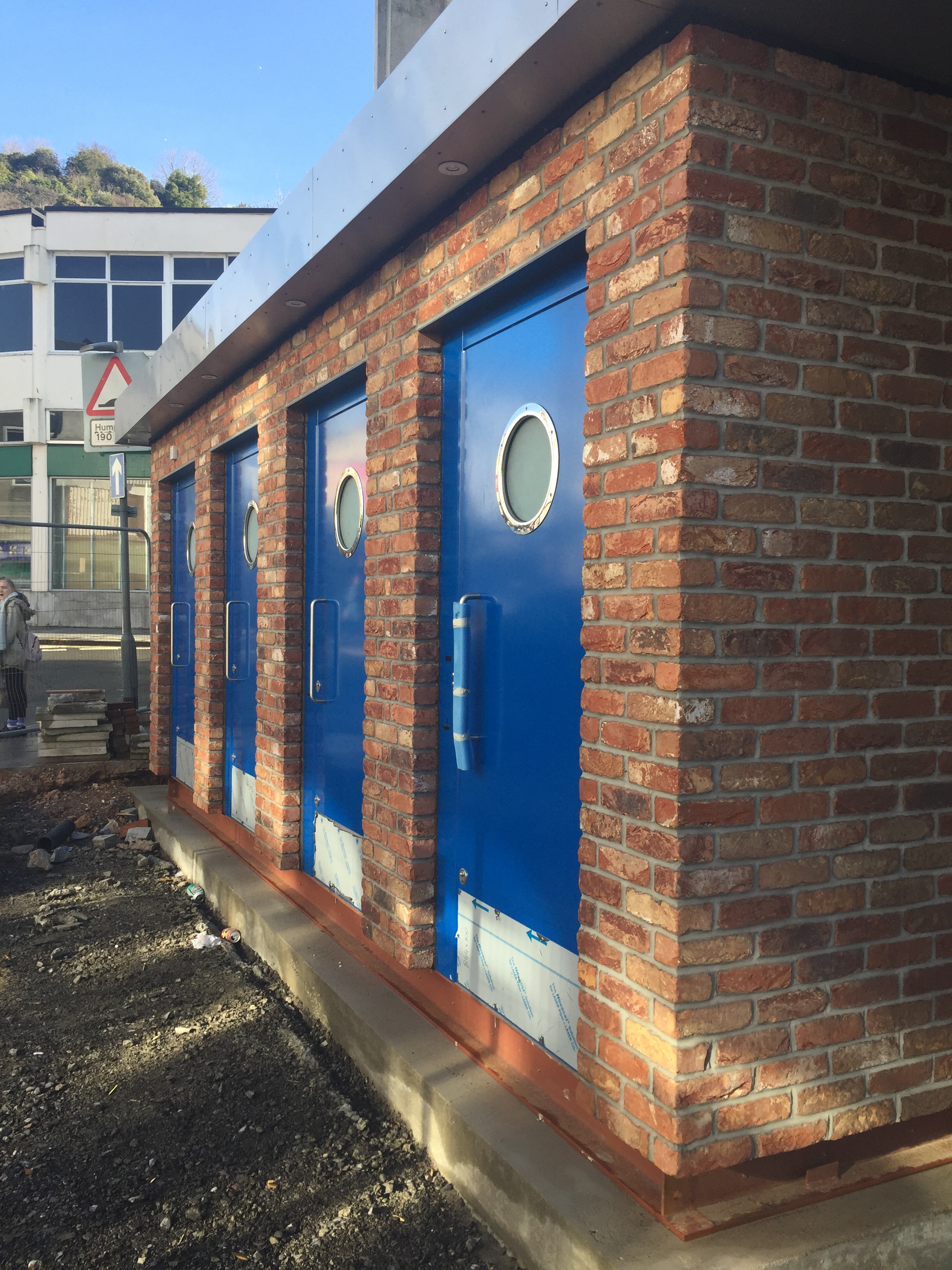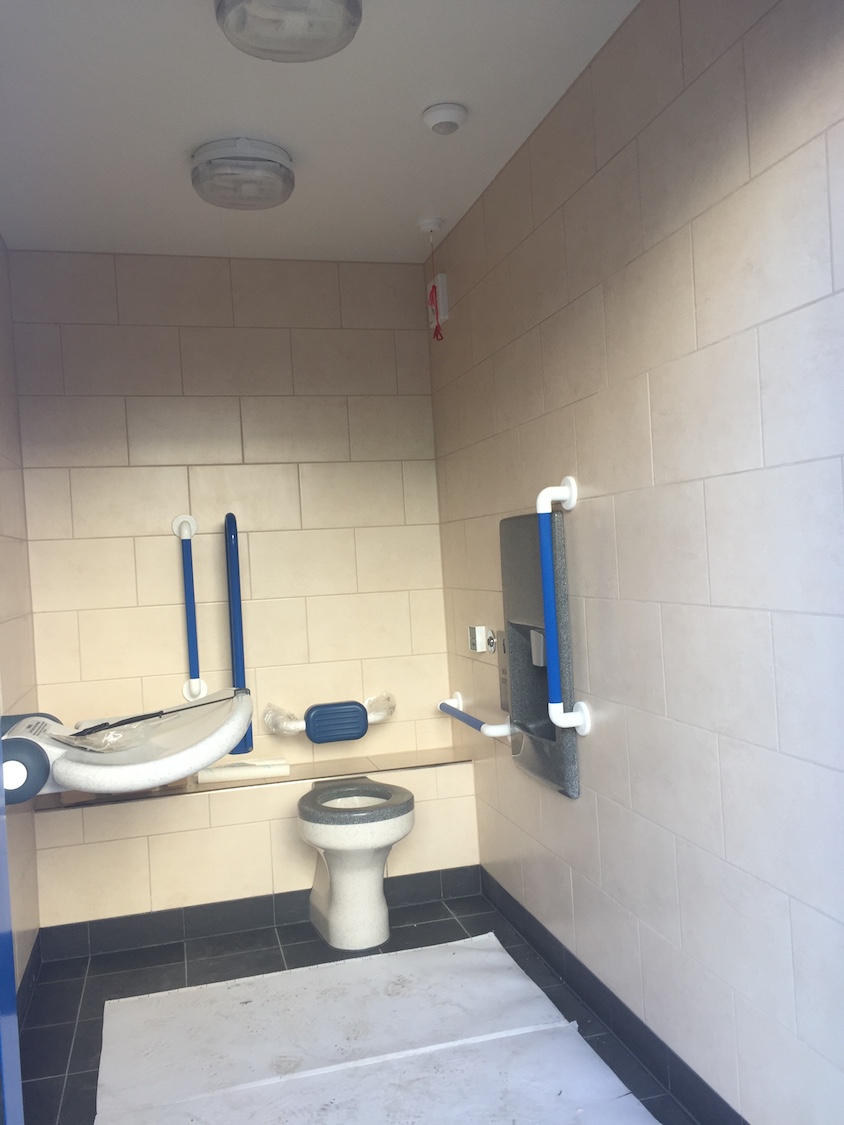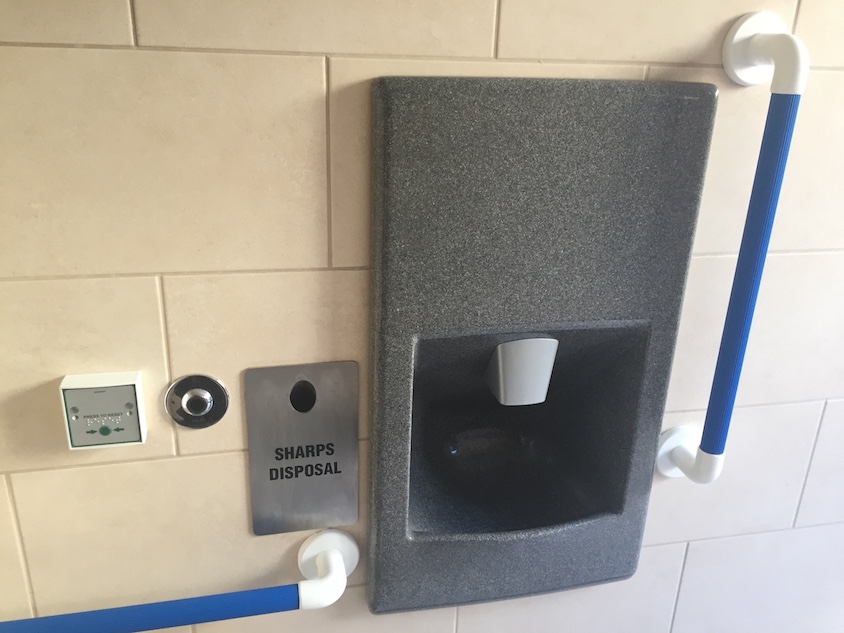 Picture 1 shows the new block. The building has been set off from the wall to allow for a service entrance. This area between the new toilet and the existing building will be gated off and only Healthmatic staff will be able to gain access. The door on the left hand side is access to the disabled compliant toilet, which also includes a baby changing unit (picture 2). All of these toilets also include sharps collection bins (picture 3) and a sensor which detects flames and smoke.
To ensure these toilets are maintained and cleaned regularly the pay on entry door system registers the number of users, and this will dictate how many times the toilets are cleaned. When open these toilets will be open all year round, seven days a week from 8 am to 8 pm in the summer and 9 am to 6 pm in the winter.
More information on the Market Street Toilets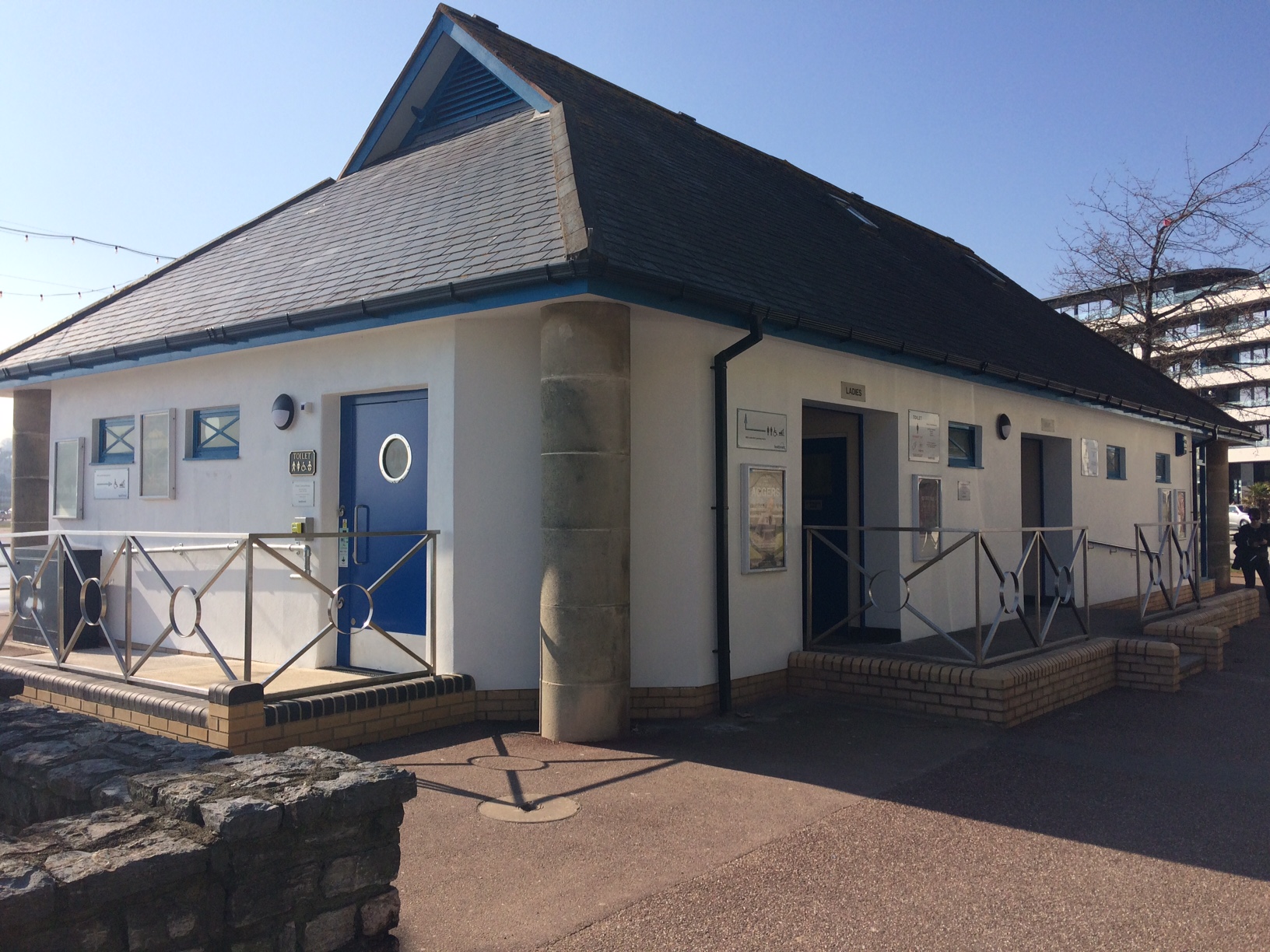 Torquay Sea Front Complex
The complete refurbishment of this unit is also nearing completion. This has included a full decoration and complete new tiling throughout. The ventilation system has been upgraded and new motion sensor touchless flush systems installed along with new touchless hand wash and dryer systems. Picture 4 shows the entrance to the disabled compliant toilet.
A pay to use shower has been installed and this will be available to use at the start of the summer season.
The facility is currently in the commission and cleaning stages and we aim to have this operational within the next two to three weeks.
More information on the Sea Front Toilets
---