You may have already seen the foundations are now in place for the new toilet block at the bottom of Market Street in Torquay. We have now heard that the block, which is being built off site, will be delivered and installed using a crane overnight on Sunday 3 February. The block will then open shortly after this following it being connected and the access ramp being built.
Here is a picture of the toilet block which is being finished off in the workshop.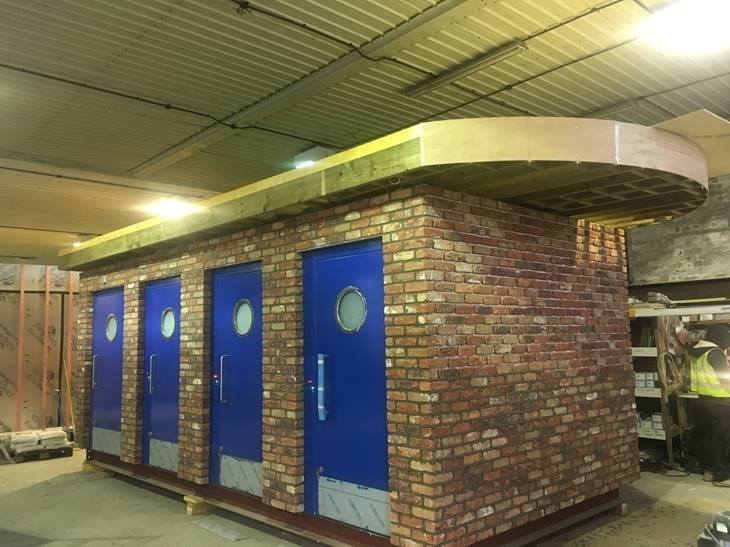 New Market Street toilet block progress.
---