National care company Helping Hands Home Care chooses Torbay as it expands into the South West.
The family owned company has invested in Torbay to provide care services across South Devon.
Torbay's Elected Mayor, Gordon Oliver, said: "National companies continue to invest in Torbay as they recognise the opportunities available here. We have great commercial space available, complemented by a skilled workforce, which gives them every reason to locate here and grow. The addition of companies like Helping Hands leads to further job creation and employment opportunities in the region. We wish them every success in Torbay."
On behalf of Torbay Council and the community, TDA leads on delivery of Torbay's Economic Strategy to help increase the rate of business growth, leading to job creation and prosperity. TDA continues to bring forward projects to support this growth and attract investors.
Helping Hands Home Care Torquay Branch Manager, Nicola Barnes, said: "Locating in the South West is great for the company, achieving a long term ambition of providing national coverage. The contemporary offices here are ideally located in the heart of Torbay to enable us to connect with existing care experts and deliver exceptional care in the community."
The offices at Tor Hill House provide Helping Hands Home Care space to meet with their clients and continue their comprehensive programme of training and support for their full-trained carers.
Nicola continued: "We have now fully settled into our new offices and the Torquay branch looks fantastic. We offer individually tailored high quality home care, drawing on nearly 30 years of experience. Our team of dedicated carers are chosen and trained at the branch, supported by registered nurses."
As a growing organisation and branch Helping Hands Home Care is always looking for caring and compassionate people interested in a flexible career supporting people on a one-to-one basis so they can live independently at home. No experienced required as full training provided is in branch.
To find out more about Helping Hands Home Care services in Torbay visit www.helpinghandshomecare.co.uk/our-locations/torquay
There is 2,422 sq ft of modern office accommodation available at Tor Hill House. If you are interested in office space call 01803 207948 or email enquiries@tda.uk.net.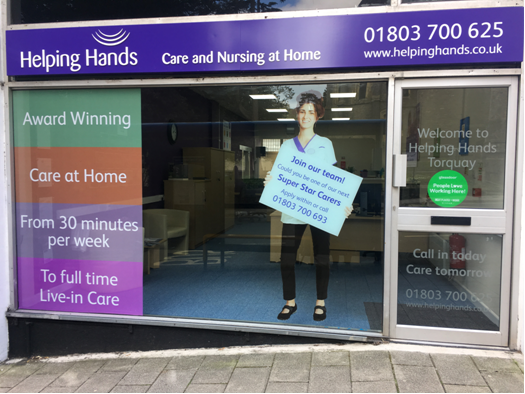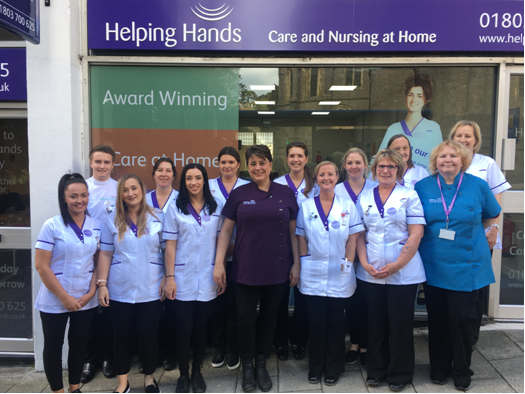 ---