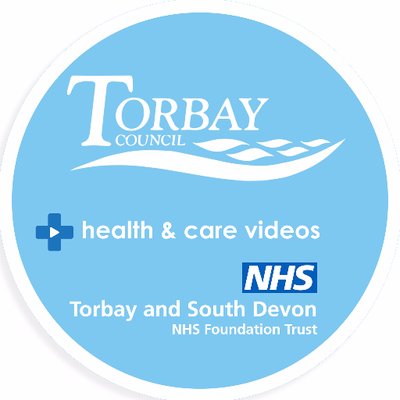 Last week carers across Torbay gathered to share their experiences and provide feedback on the support and health information resources available to them.
The focus group event was held as part of a crucial stage in The Torbay Community Carers Project, a Torbay Council led initiative that aims to create and improve local resources for informal carers, and support voluntary organisations in the area. 
The project has been made possible by funding made available through the Better Care Fund. Torbay Council enlisted the help of Health and Care Videos, a partnership with Torbay & South Devon NHS Foundation Trust, to improve local resources by making their existing library of over 700 health information videos freely available and easily accessible to all unpaid carers in Torbay. 
Carers who attended the event were invited to share their thoughts on the videos as well as suggest new topics to be produced and shared.
'I'd like to take this opportunity to thank everyone who has participated in the focus group for your valuable feedback and suggestions. The event gained a real insight in to what matters to carers and those who support them, and as a result a whole series of new videos surrounding admission and discharge to and from hospital, amongst others, will be produced' says Hugh Kelly, Project Manager at Health and Care Videos.
The next stage…
There are currently over 5 health information video libraries up and running, connected to local organisations websites. These include Torbay Council themselves, Healthwatch Torbay, Torbay Community Development Trust, Brixham Does Care and Torbay & South Devon NHS Foundation Trust, but after the success of the event, there are at least another 16 in the pipeline including Carer's Aid Torbay, Devon Carers and Torbay Mencap.
These video libraries provide a central place to go for all health information and are working to support patients and their carers through the hospital admission and discharge process, signpost carers to local and national support resources, and to help patients self-manage their conditions.
The next stage of the project will see the launch of the 'Care Certificate Lite,' a introductory care training course that gives unpaid carers the opportunity to develop their skills, build on their experiences, and progress in to the paid care profession. 
'People who care for a family member or friend are busy people, and we want to make it as easy as possible for them to access the information that they want, when they want it.' says Katy Heard, Carers and Volunteers Lead at the Trust 'We want unpaid carers to realise all the skills that they have and support them if they wish to develop these further or to gain skills/qualifications which are transferable into the workplace if that is something they would like to do in the longer term.'
Drop-in Day…
If you are an unpaid carer in Torbay, or are part of an organisation that supports carers, come along to Torbay Community Development Trust and Ageing Well Torbay's Pop-Up Shop, The Lounge, Unit 28, Fleet Walk on Friday 9th March anytime between 10:30am and 4pm to meet Daisy Whitney, Project Manager at Health and Care Videos.
'Following on from the success of our event in February, I invite all carers in Torbay to drop by for a chance to see the video libraries, chat about the project and share more of their valuable suggestions'.
You can find out more about the project's progress, and contact the project team at www.healthandcarevideos.com/torbay-community-project
Katherine Dyer - Health and Care Videos
01626 833937
---