Local residents and businesses are invited to a free three-day event in Winner Street, Paignton on Friday 15, Saturday 16 and Sunday 17 October, from 8am to 8pm, to talk about how the road can be improved, with something for all ages including:
Play activities for kids with Play Torbay
Live music from local artists
Sound Communities BoomBus
History walks with Torbay Heritage Society
Free cycle checks from Dr Bike
Stalls and other activities
A chance to speak to representatives from Sustrans and Torbay Council about making the road safer
Talk to Torbay Community Development Trust about what's important in your neighbourhood
The event has been jointly organised by Torbay Council, Sustrans and Torbay Community Development Trust.
Councillor Mike Morey, Cabinet Member for Environment, Infrastructure and Culture for Torbay Council said: "This will be a great opportunity to bring the local community together and also talk about future options for Winner Street and find out what local residents and businesses want to see happen there.
"We are keen to explore a wider conversation about imagining how Winner Street could be made a better place. As part of that work, a small section of Winner Street will be temporarily pedestrianised to create more safe space for local people to play and socialise and attract more people into Winner Street. The hope is that residents of all ages will come out to enjoy having the street free of traffic for this time, engage with the activities and the rest of the community.
"So please do join in if you are interested."
The road will be closed to motor traffic between New Street and Palace Avenue for the event from 7am on Friday 15 to 23.59 on Sunday 17 October and a diversion will be in place. (Except for Emergency Vehicles and business loading).
NB: Adults will be responsible for supervising the kids in their care at all times.
The aim of the event is to talk to local residents and businesses about improving the safety of Winner Street.
More information
Contact mike.elm@sustrans.org.ukor call 07812 470678
Visit the Winner Street Party event webpage.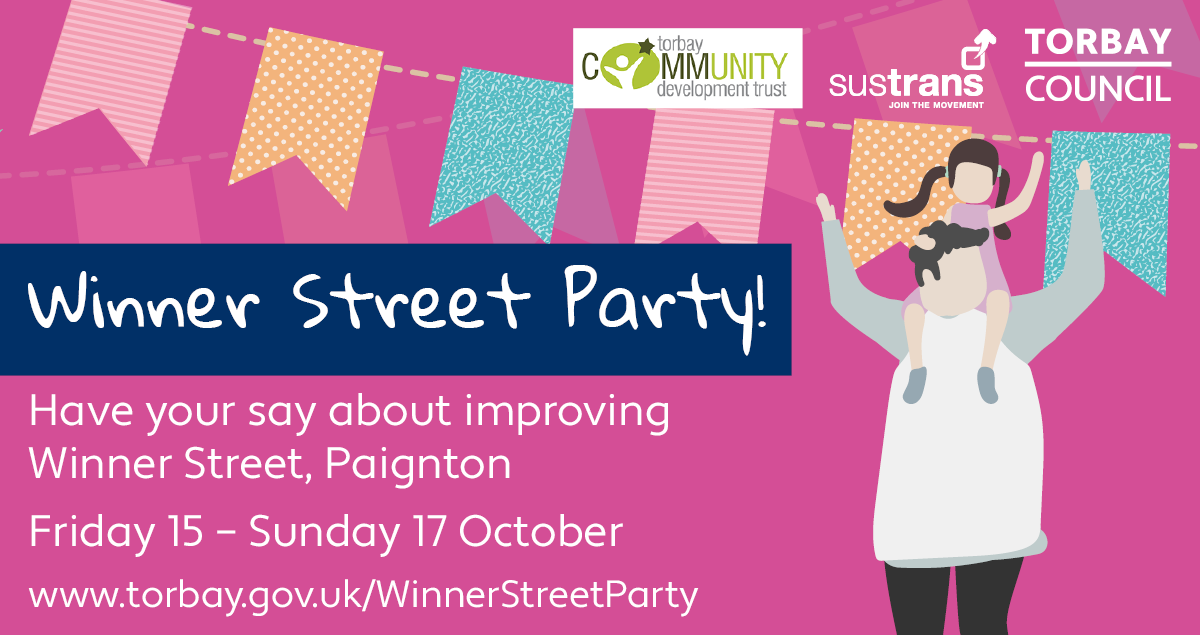 ---