In September 2020, we welcomed 14 newly qualified social workers to our assessed and supported year in employment (ASYE) programme, and are set to welcome another group in January.
The programme delivered by our Children's Services in-house Learning Academy, represents a game-changing new investment in social worker skills development. During the three-year learning programme all newly qualified social workers will get to develop the expertise and confidence to become an advanced practitioner.
The newly qualified social workers joining in January will undertake an intensive induction programme, before joining our current cohort in February when they will all continue their learning journey together. Not only do newly qualified social workers undertaking their ASYE with Torbay benefit from a highly supportive team, their all have a protected number of cases allocated to them and a buddy from within their own team.
In just three-months the Learning Academy has gone from strength to strength in demonstrating a commitment to supporting all social workers with their career development with tailored training also commencing for advanced social work practitioners and team managers.
Cllr Cordelia Law, Cabinet Member for Children's Services, Torbay Council, said; "We are 100% committed to supporting and developing all of our social workers so that our vulnerable children and families receive the high quality services they deserve and have a right to expect.
As a council we've invested a significant amount of money into transforming our Children's Services, our new approach has lowered caseloads, transformed training, launched new supervision models and developed brilliant external partnerships – and it's working".
If you are a newly qualified social worker looking to start your career, we are still accepting applications to join us in January. To find out more visit: https://socialworkjobs.torbay.gov.uk/vacancies/newly-qualified-social-worker/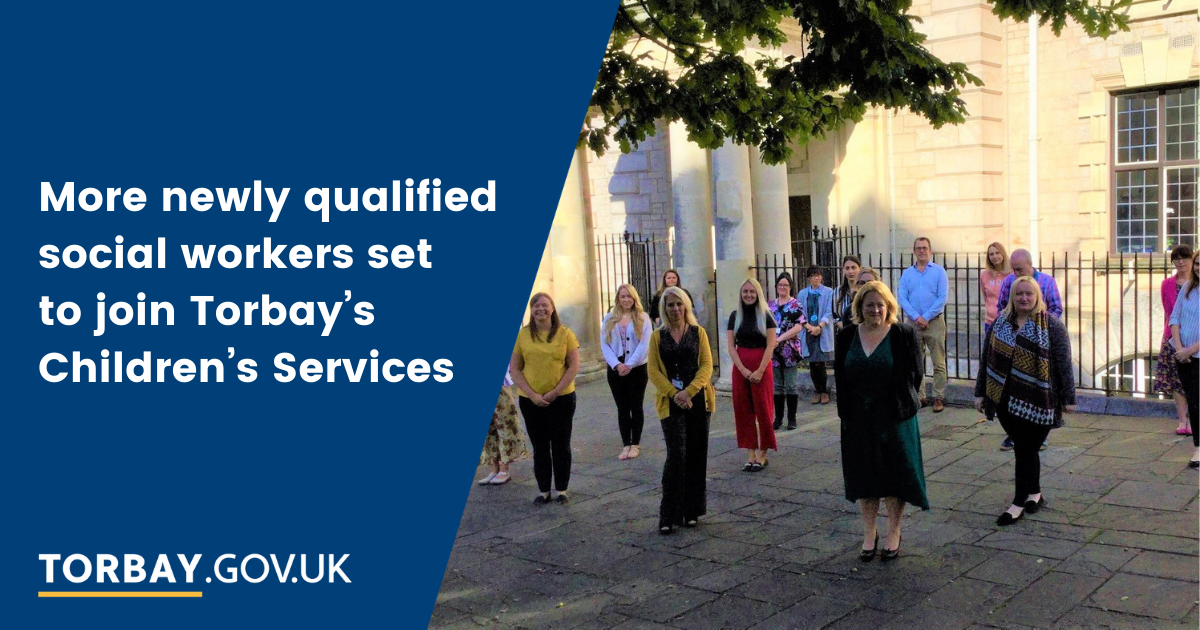 ---