From Thursday 1 October the summer dog ban is lifted on all beaches in Torbay, meaning from 1 October until 1 May dog walkers may exercise their dog freely on all beaches in the Bay.
Dog walkers are asked to keep dogs on a lead on the highways and pavements until getting onto the beach.
Unfortunately a few careless dog owners can cause a great deal of annoyance and distaste to all members of the public by not clearing up the mess their dogs can leave behind. Owners must clear up after their dogs on all land (including beaches) where the public have access. There are bins located at all beaches around Torbay, so dog mess should never be left buried in the sand.
We ask all dog owners to ensure dogs are well behaved and listen to verbal commands. If a dog does not respond to an owners recall then it should remain on a lead at all times.
Cabinet Member for Infrastructure, Environment and Culture, Councillor Mike Morey said: "The beaches are to be enjoyed by all our residents and we welcome the return of dogs running freely on our beaches, as long as they are well behaved. If everyone who visits the beach respects other beach users we can all enjoy our stunning beaches over the winter months".
As a reminder, click here for a list of the beaches that allow dogs all year round and those that have restrictions between May – September.
The usual seasonal restrictions for dogs on beaches will come back into force on 1st May 2021.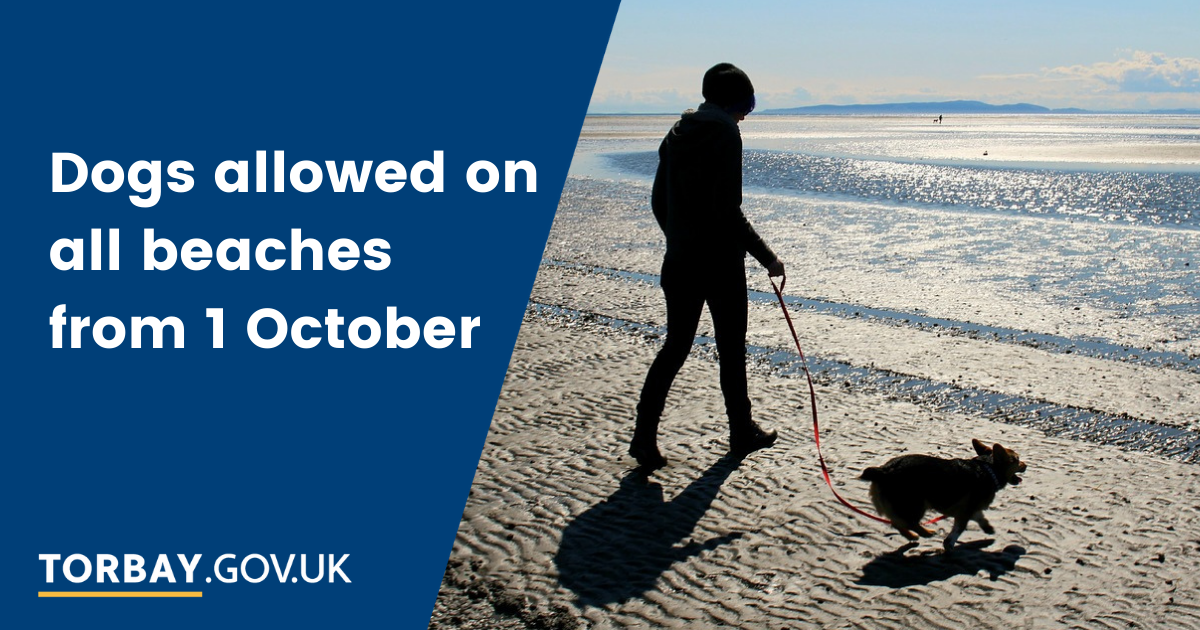 ---