Social workers play an important role in helping vulnerable children reach their full potential.
We recognise this and are ensuring that our social workers are at the top of their profession by launching our own in-house Learning Academy, to help all social care staff build their professional skills and futures with us.
Officially opened today by; Steve Darling, Leader of Torbay Council, Councillor Cordelia Law, Cabinet Member for Children's Services, Anne-Marie Bond, Interim Chief Executive and Nancy Meehan, Director of Children's Services, the ambitious new Learning Academy represents a game-changing new investment in social worker professional development.
Initially the Learning Academy will aim to build the skills of both newly qualified and experienced social workers so that we can continue to improve the quality of our Children's Services, and help create a culture of innovation in conjunction with universities and other major national bodies.
A three year academy programme will give newly qualified social workers the time to learn while they practice, and give them the opportunity to progress to experienced social worker status two years into their career, and to advanced practitioner status at three years. There are also formal post qualifying opportunities including Master's degrees, research opportunities and much more, all with a focus on the needs of children.
Councillor Cordelia Law, Cabinet Member for Children's Services, Torbay Council, said: "The Learning Academy's fundamental goal will be to develop social work practice to achieve excellent outcomes for Torbay's children and families.
"We aspire to make the academy a regional and national centre of excellence, where our highly trained social workers and managers can further their learning and development with us.
"It's the next step in our ongoing journey to improve our Children's Services, as we work to create a culture of high standards and high expectations, supported by a commitment at the highest level.
"We are currently recruiting for children's social workers and would love to hear from anyone interested in joining the team."
Nancy Meehan, Director of Children' Services, Torbay Council, said: "We are determined to make Torbay a destination of choice for experienced and newly qualified social care staff, safe in the knowledge that their careers will advance and flourish. Most importantly, we know through our highly skilled and trained work force our children and their families will receive the high quality services they deserve and have a right to expect".
Applying for a job with Torbay's Children's Services
We are currently recruiting ambitious and professional social workers, and we have a variety of roles available.
'Be who you were meant to be, so you can help them be who they're meant to be'.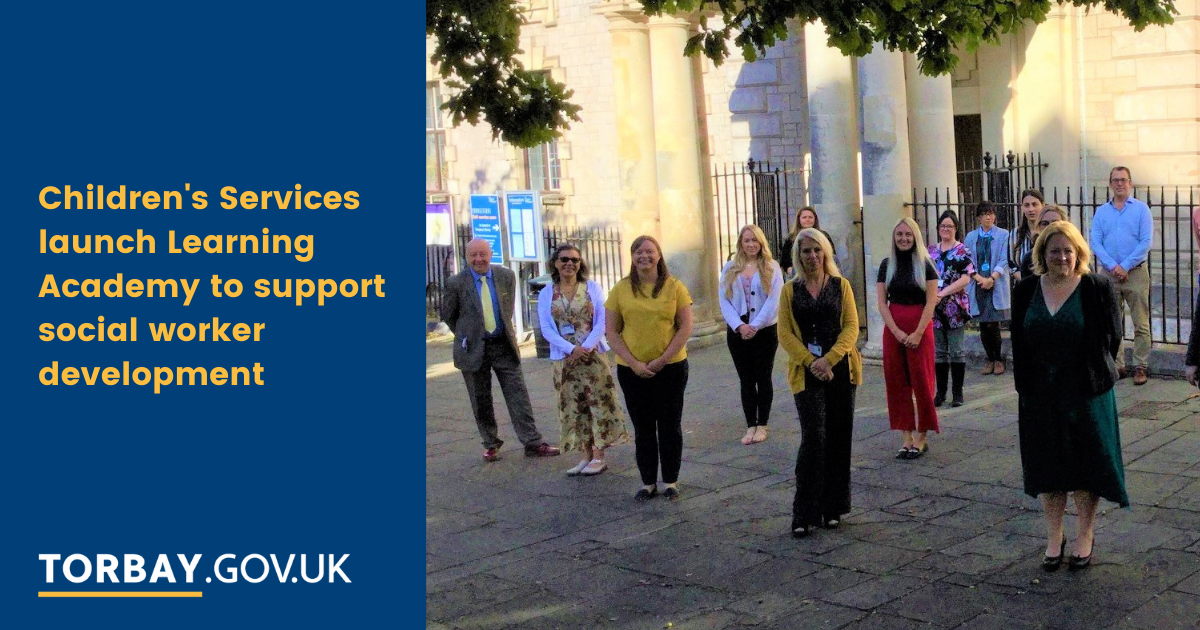 ---