From Tuesday 1 September 2020, bus travellers who use the National Concessionary Bus Pass scheme will need to travel after 9:30am on weekdays as bus services in Torbay revert back to their normal times, in readiness for the start of the school term and more people returning to work.
During the Coronavirus lockdown, we temporarily lifted all time restrictions, to allow older and disabled bus pass holders to access essential services and to be able to take advantage of early opening arrangements that supermarkets offered during the coronavirus situation.
However, now that schools are going back and more people are returning to their workplaces, however, it is necessary to revert back to the usual arrangements on weekdays, especially because social distancing measures are still in place. There will still however be unlimited weekend and Bank Holiday Travel for pass holders.
Torbay kept this temporary loosening of restrictions going for several months longer than the rest of Devon, which reverted back to usual bus services in June.
Councillor Mike Morey, Cabinet Member for Infrastructure, Environment and Culture said: "Temporarily lifting the time restrictions for National Concessionary Bus Pass holders was a necessary adjustment to enable the most vulnerable to access the shops that had specific hours for them.
"Now that shops have reverted to previous operating times, and as more and more workers are returning, as well as the schools reopening, the need to continue to maintain social distancing on bus services remains and drastically reduces capacity. Early morning bus capacity now needs to return to the people who are returning to both to work and education."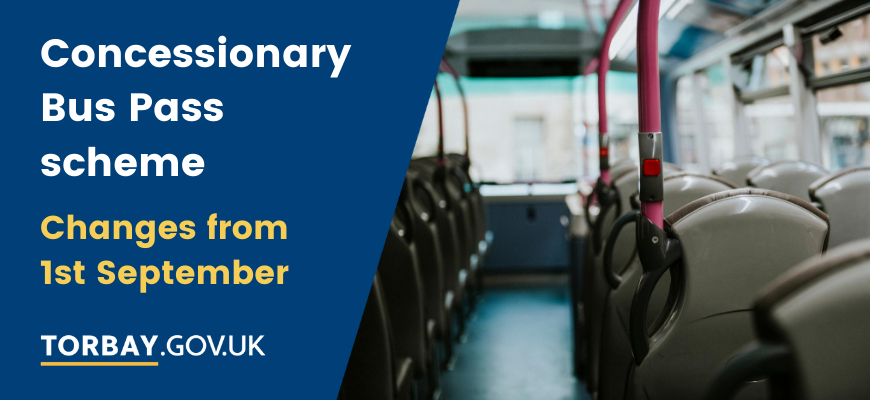 ---