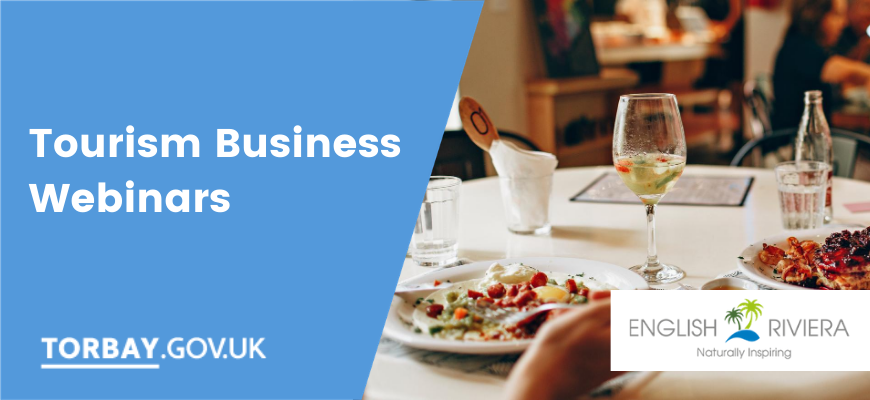 We are working with the English Riviera BID company to run webinars for tourism businesses on Preventing and Responding to Coronavirus in Torbay.
The series of webinars will provide information and guidance focused on local tourism sectors including; food and drink, accommodation providers, attractions and leisure businesses.
Designed to provide support with the latest guidance, the webinars aim to help businesses operate confidently and safely, mitigating risk and keeping both staff and customers safe.
Advice will also include what to do if there is a possible case or outbreak within a setting, and clear action cards have been produced to enable direct steps to be taken following either event. 
Councillor Swithin Long, Cabinet Member for Economic Regeneration, Tourism and Housing, Torbay Council, said: "We are working closely with local partners to provide timely information and understanding of what the government requirements are for local tourism businesses. These webinars are part of our ongoing support to help local businesses, who continue to work hard to ensure they are providing safe and welcoming environments for customers."
Webinars are taking place:
28 July - 10 to 11am for Food and Drink Businesses
29 July - 2pm to 3pm for Accommodation Businesses
5 August - 2pm to 3pm for Attractions and Leisure Businesses
To register for a webinar email your details to publichealth@torbay.gov.uk. This email can also be used to send any questions in advance of the event.
---