From Monday 13 July, you will be able to take a trailer to Torbay's Household Waste and Recycling Centre (HWRC) but only for garden waste.
It's the latest improvement to the service since SWISCo took over responsibility for waste and recycling services earlier this month, and following the easing of some restrictions that were put in place during the COVID-19 shutdown.
The Recycling Centre remains a booking only service, and in addition to the general population being able to take trailers of garden waste to a pre-booked appointment Mondays to Fridays, key workers will be able to book a Saturday morning slot when they will be able to take trailers of garden waste as well as general household waste.
Councillor Mike Morey, Cabinet Member for Infrastructure, Environment and Culture said: "We are gradually lifting restrictions in a safe and managed way while ensuring staff and visitors at the Recycling Centre are able to maintain social distancing and I know a lot of people will be pleased that they can now book in and bring a trailer of garden waste with them in addition to any other household waste they may have.
"Don't forget as well that if you're a key worker you can book a dedicated slot on Saturday mornings."
Key workers include all emergency services, health and care workers local authority staff, utility workers, education staff, food provision or delivery drivers.
You will still need to book a slot as before.
How to book
Step One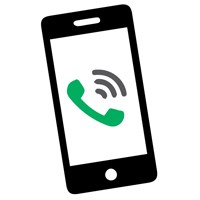 Book a time slot by calling 01803 208777 (helpline open 9am to 4pm weekdays)
Step Two
Drive on to the recycling centre as advised by the member of staff - only two people allowed per car and you must dispose of your own waste.
Don't forget, when you're at the recycling centre:
No more than two people per vehicle
Stay two metres apart where possible
You will need to dispose of your own waste
Please respect our staff and keep your distance
Vans should only bring the same quantity as would fit in a family car.
Find out more about SWISCo on their website. 
---