As play parks and outdoor gym facilities reopen across the Bay new signs will be appearing. These are to advise those that want to use the spaces of the current government guidelines on how to stay safe.
The guidelines recommend:
Promoting the cleaning of equipment by users, parents, guardians and carers, particularly where there are clear touch points such as swing rockers, see saws, machine handles or exercise bars.
Encouraging outdoor gym users to bring their own towel and hygiene products and wipe down equipment after they have used it.
Encouraging parents to bring hand sanitiser gel or wipes to clean their children's hands.
Encouraging good hand hygiene including washing/sanitising hands more often than usual, for 20 seconds using soap and water or approved gel and foam sanitiser, particularly at the beginning and end of playing.
Advising those who will be using the space not to touch their faces, and to cough or sneeze into a tissue or arm when a tissue is not available.
Reminding adults and children not to put their mouths on equipment or their hands in their mouths.
Promoting and reminding users, parents, guardians and carers of the need for social distancing.
Councillor Mike Morey, our Cabinet Member for Environment, Infrastructure and Culture, said "Now we have received the guidance that play parks and outdoor gyms can re-open we know how excited, and keen, you will be to use these areas again. We know the guidance from the government on how to stay safe while using these facilities will be hard to enforce, especially for our younger users who will be keen to get back into the parks, but we all need to do what we can to keep ourselves and those around us safe.
"When you arrive at some of our parks you may notice that certain areas and equipment within play grounds may have to remain closed, like the sandpit at the Geo Park. Certain environments require us to carry out the appropriate risk assessments as they are unique features. Sandpits and crawl tunnels are very tactile areas where it will be almost impossible to follow social distancing guidelines. So can I please ask for you all read the signs when you arrive and make note of the areas that are open or may still be closed for now"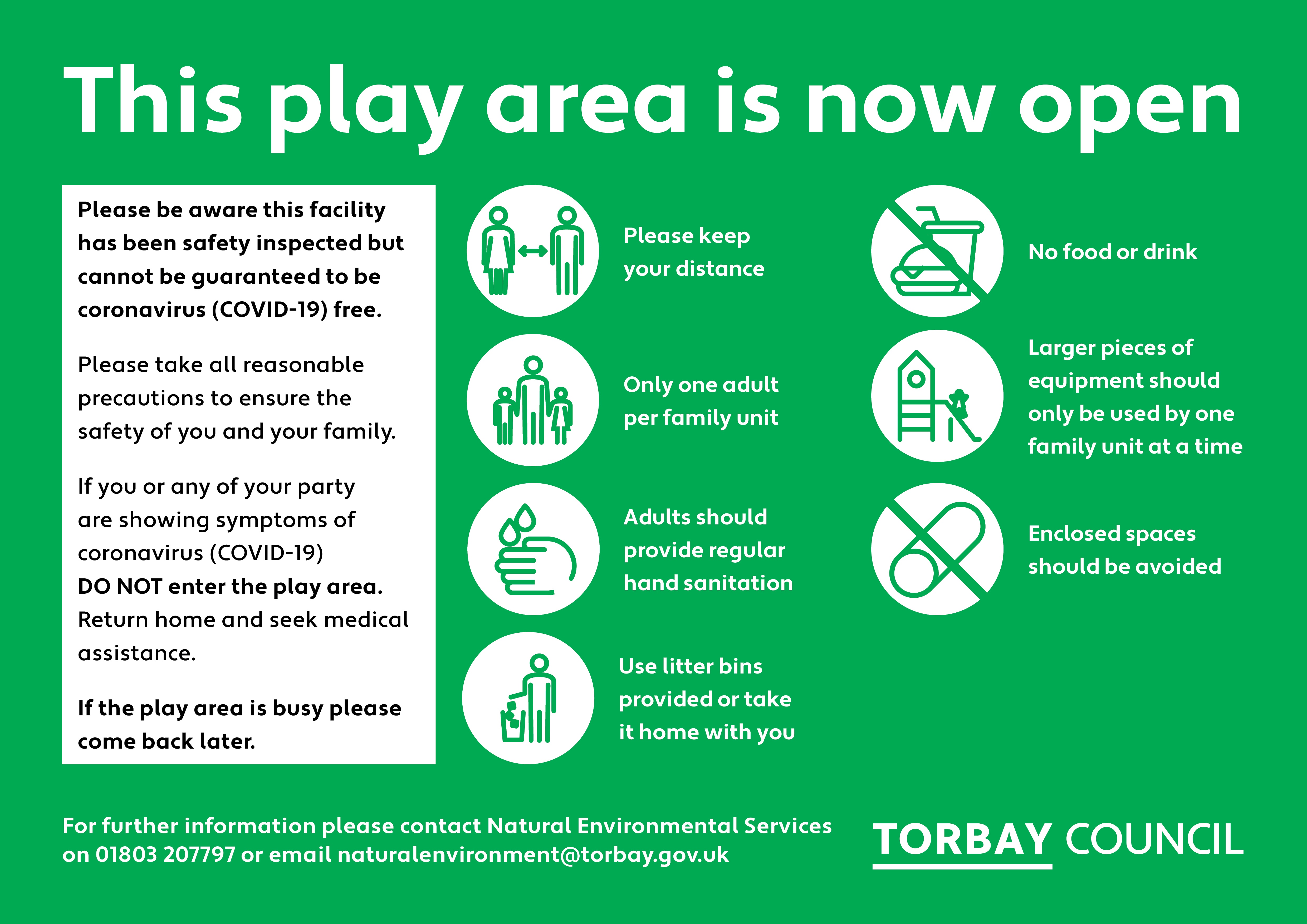 ---