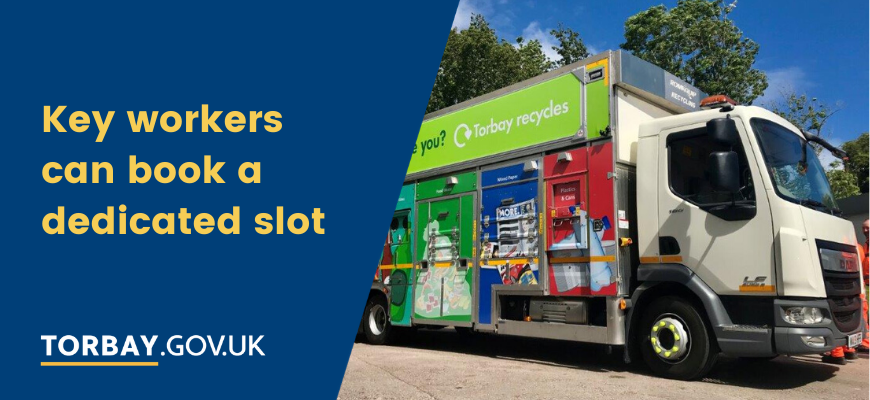 Along with SWISCo, we are introducing dedicated bookable slots at Torbay Recycling Centre for key workers from Saturday 11 July, as more general capacity is also added at the centre to make more slots available.
In one of the first changes since SWISCo took over responsibility for waste and recycling services earlier this week, key workers will have their own unique slots while additional capacity is being added, meaning that 92 additional appointments are available per day, increasing the total daily allocation to 414. This will be monitored weekly and we hope to be able to add more each week until maximum capacity is reached.
From this going live, key workers only will be able to book a slot between 9am and midday every Saturday morning, as of 11 July. Everyone else will still be able to book slots at the Recycling Centre in Tor Park Road, Paignton at all other usual times during the week as before.
Key workers include:
all emergency services
health and care workers
local authority staff
utility workers, education staff
food provision or delivery drivers.
If you fit into any of these groups, you will be able to book in advance for a Saturday morning slot but you will need to take ID with you when you go to use the Recycling Centre.
Councillor Mike Morey Cabinet Member for Infrastructure, Environment and Culture said: "We are delighted to be able to introduce a new dedicated slot for key workers to use the Recycling Centres on Saturday mornings. These workers perform an essential role and have supported everyone else through the pandemic so it is only right that we do all we can to help them as well by making the service more convenient.
"It's also one of the first measures we have been able to introduce since we launched our new company SWISCo recently."
SWISCo is the new name for the provider of a number of frontline services in Torbay and is a new company wholly owned by Torbay Council, launched on 1st July.
SWISCo's vision is to improve and sustain where we live and work by transforming service delivery.
The new company's purpose is to deliver safe, reliable and efficient services to enable our communities to thrive.
How to book
Step One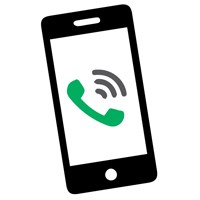 Book a time slot by calling 01803 208777 (helpline open 9am to 4pm weekdays)
Step Two
Drive on to the recycling centre as advised by the member of staff - only two people allowed per car and you must dispose of your own waste.
Other residents can also book a slot during the rest of the week and it's the same process.
Don't forget, when you're at the recycling centre:
No more than two people per vehicle
Stay two metres apart where possible
You will need to dispose of your own waste
Please respect our staff and keep your distance
No trailers are allowed
Vans should only bring the same quantity as would fit in a family car.
---