From Monday 15 June, we will be reopening Lower Union Lane multi-story car park in Torquay.
The car park was previously closed as part of our ongoing response to coronavirus, and is the last of the closed parking areas to reopen.
Signage will be in place to advise members of the public on how they should safely proceed through the car park on foot. If car park users are required to use the lifts, they are reminded to only use them with members of their own household and at all times to comply with the government guidance on social distancing.
Lymington Road Coach Station car park also in Torquay still remains closed whilst it is being used as a COVID-19 mobile testing site.
With effect from Monday 8 June, enforcement of all parking restrictions in Torbay resumed, including limited waiting and residential parking bays.
Anyone using any of our parking areas should use hand sanitiser before and after using parking machines to minimise their risk of catching and spreading the virus.
For more information on staying safe outside your home visit the GOV.UK website.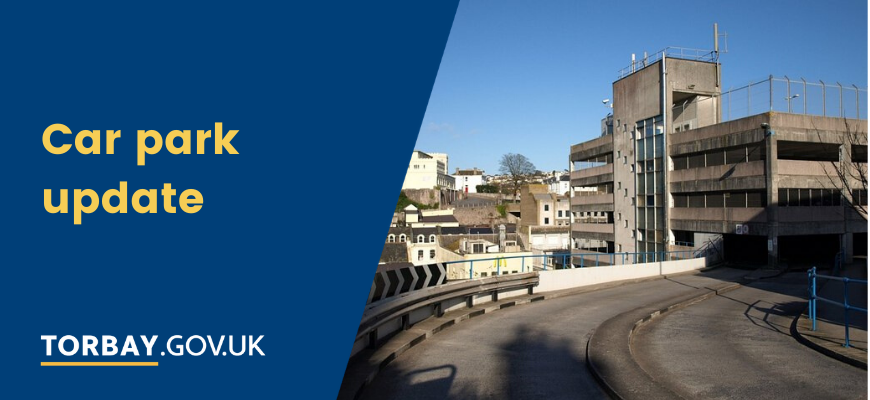 ---