Shielding residents of Torbay are receiving advice on how to cook and eat healthy food during the pandemic.
Torbay and South Devon NHS Foundation Trust Healthy Lifestyles Team, which is funded by Torbay Council, is providing dietary advice and healthy recipes for food parcels for those shielding at home from coronavirus.
The team is supporting the Torbay Food Alliance and Torbay Council's Shielding Hub for vulnerable residents and by providing dietary advice and recipes to go in food parcels.
The Dietary Advice & Recipes booklets were produced in partnership by the Trust's healthy lifestyles team and community dietitians, and Torbay Council's Public Health team.  The information is designed to help people in receipt of food parcels to stay well during the pandemic and get the most out of the food parcels being distributed by the shielding hub and the Food Alliance.
I plan to put some info in about the number of food parcels sent and a quote from the food hub.
Andy Simpson from the healthy lifestyles service said: "I think the booklets look fantastic, they have some great advice about eating healthily with the food being distributed by the food banks. The recipes are really simple to make with a few basic ingredients."
Councillor Jackie Stockman, Cabinet Member for Adults and Public Health for Torbay Council, said: "This is a great example of partnership working by Torbay Council's Public Health team and Torbay and South Devon NHS Foundation Trust's Healthy Lifestyles team, as well as the voluntary sector via the Torbay Food Alliance. The Shielding Hub is helping a lot of people during this difficult time
"The recipes are all based on what ingredients are in the food parcels and are easy, healthy, balanced and nutritious meals that most people should be able to cook."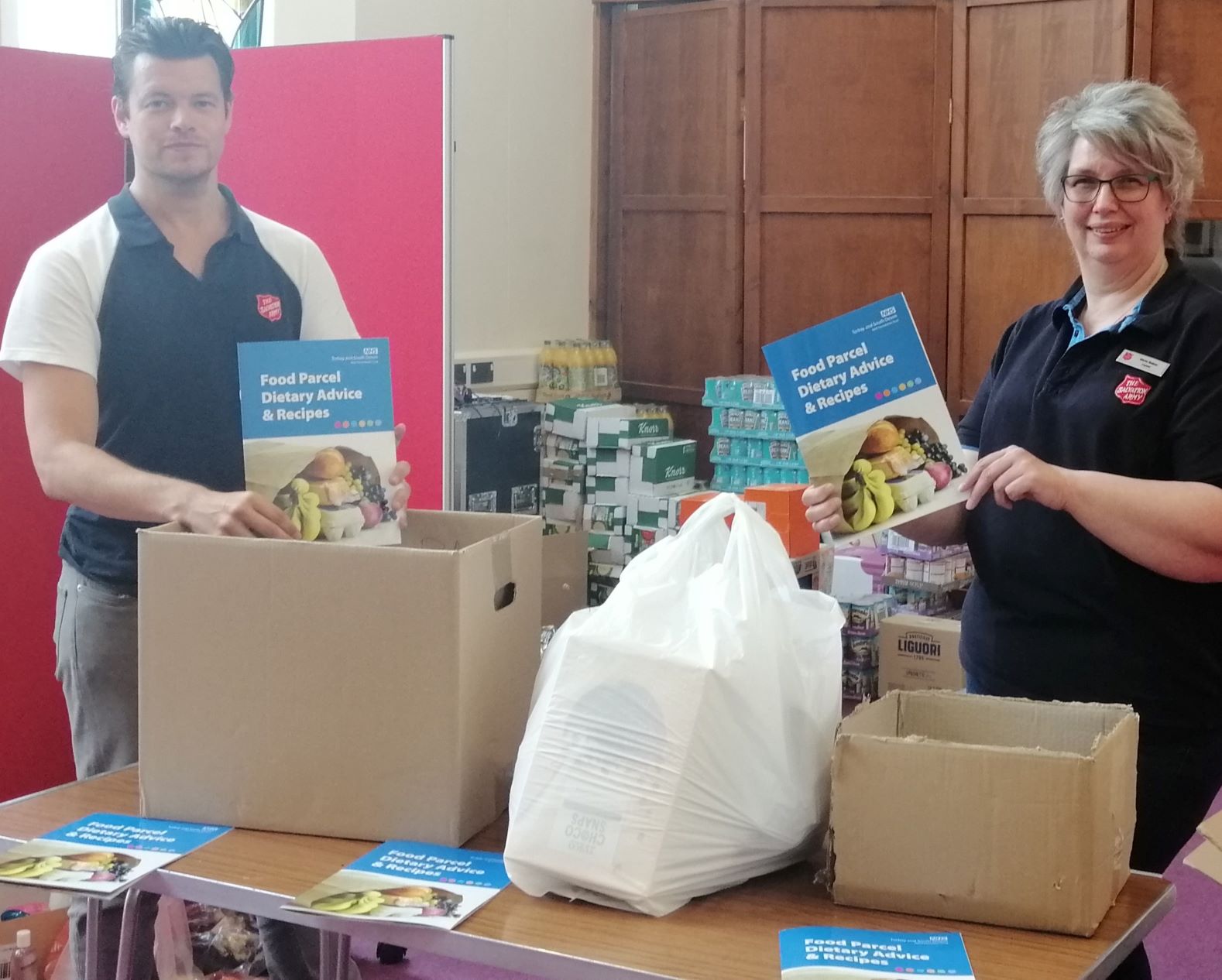 ---