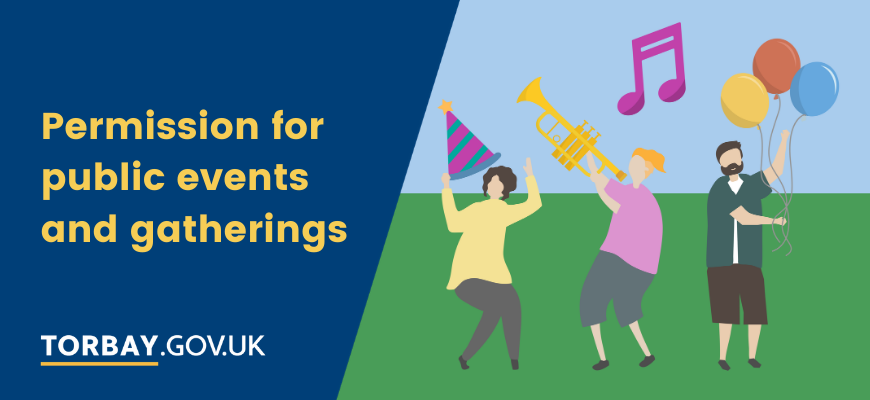 We have a number of sites across the area which are licensed for entertainment and events. However, owing to current COVID-19 legislation, all public gatherings and events are suspended.
Any person or organisation that wishes to hold an event on any of our public spaces, do need to seek permission from us before moving forward with planning and advertising their event or activity.
All event organisers must indemnify themselves against us for the use of our land and be in possession of fully comprehensive public liability insurance.
Councillor Mike Morey, Cabinet Member for Infrastructure, Environment and Culture for Torbay Council, said, "We have received a number of inquiries lately from members of the community looking to hold a variety of events and activities on our land. Our event permission process requires liaising with a number of internal departments, due to this we require a minimum of 12 weeks-notice to be able to complete these consultations. Larger events are usually planned at least 12-18 months in advance.
Due to current COVID-19 restrictions, we are only able to take applications for future events, however, permission being granted is solely dependent on the current legislation and social distancing measures being lifted."
Further guidance on holding events on council land can be found on the hold an event page.
Whilst the UK Government has relaxed some of the lockdown measures, we all still have a responsibility to help control the virus by; staying at home as much as possible, working from home (if you can), limiting contact with other people, keeping your distance if you go out (2 metres apart where possible and washing hands regularly. Further guidance and support can be found in the government's what you can and can't do​ FAQs.
You should not leave your home if you or anyone in your household has symptoms.
---