An update on the repair work that's taking place at the Meadfoot sea defence wall.
Councillor Mike Morey, Cabinet Member for Infrastructure, Environment and Culture, said: "A section of the sea defence wall at the Osborne Hotel end of Meadfood Beach is currently closed after a large, deep, 10m wide hole appeared.
"The health and safety of our local residents is our primary concern and as soon as we were aware of the issue we put up Heras fencing around the area and started remedial works, including filling the hole with concrete. We are having to carry out repairs at both road level and down on the beach level, so it is not a small job.
"It has been challenging conditions with strong easterly winds, waves, availability of materials due to COVID-19 shutdown, but we are getting there and hopefully the repair work will be complete within the next few days, though this will depend on weather conditions.
"Fortunately we started the repair work just in time and due to fast work we have managed to salvage the retaining wall, the high level viewing platform and the public highway, as well as the major public sewer beneath. There are also gas and electric mains at the site.
"We will reopen the area to the public once works are complete and it is safe to do so."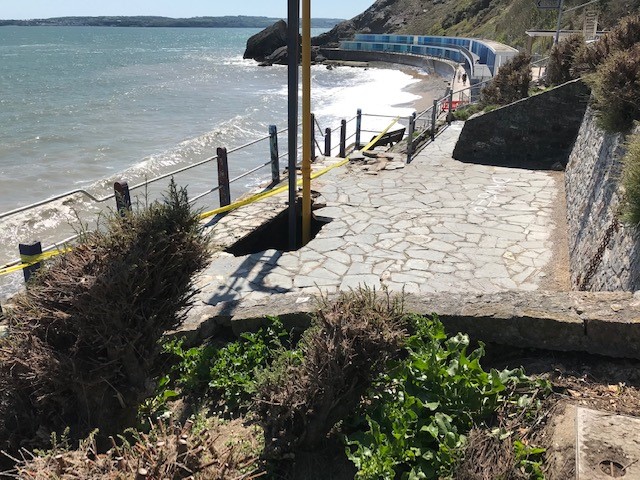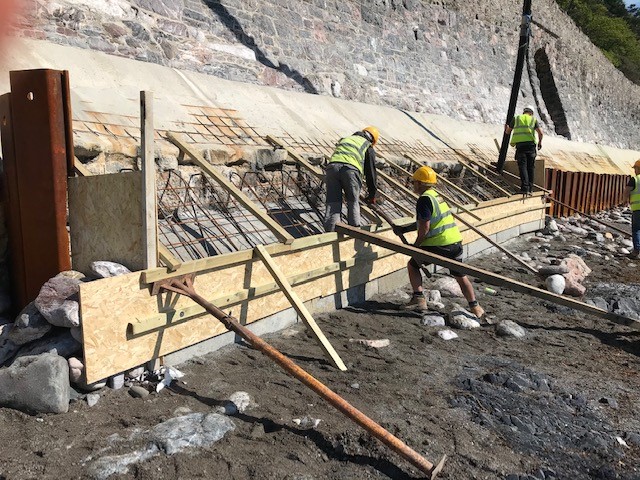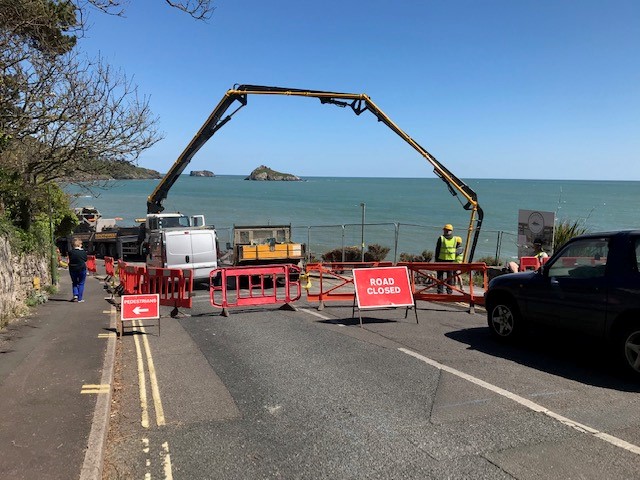 ---