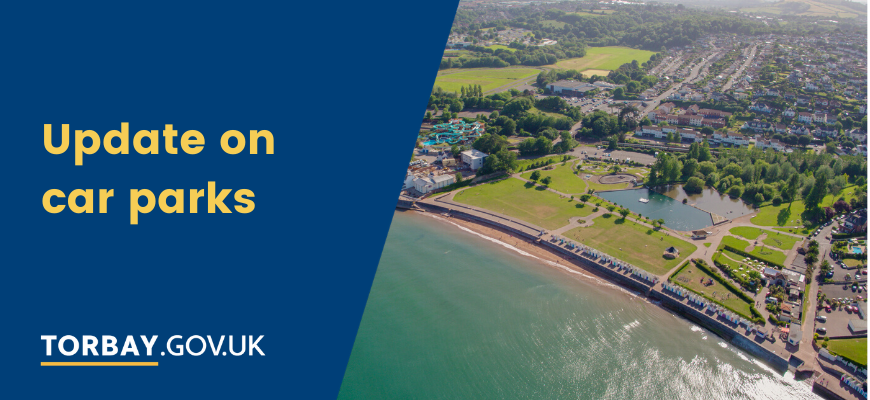 From Thursday 14 May, we will be re-opening beach car parks at Goodrington South Sands, Youngs Park, Goodrington and Broadsands, in addition on street parking at the Eastern Esplanade on Paignton seafront will also be re-opened.
These parking areas were previously closed as part of our ongoing response to Coronavirus and the government guidance on social distancing.
With the re-opening of beach parking areas, along with the enforcement of double yellow lines, loading areas, dropped kerbs and zigzags, enforcement will now commence for the May to September restrictions and pay and display areas.
Councillor Mike Morey, Cabinet Member for Infrastructure, Environment and Culture for Torbay Council, said: "It is anticipated the parking areas mentioned will be re-open by 12pm on Thursday 14 May. Anyone using these parking areas is asked to adhere to social distancing guidelines and to ensure they use hand sanitiser before and after using the parking machine to minimise their risk of catching and spreading the virus. Alternatively, customers are able to pay for parking 'hands free' using the Park Mobile app."
Key workers who work or volunteer for the NHS and social care to support our most vulnerable residents will continue to get free parking in council operated parking areas, providing the relevant paperwork is displayed on vehicle dashboards. Please note this only applies if these workers are on duty, and only to those working or volunteering in health and social area - not all key workers. Further information can be found via on the free car parking for NHS and social care staff page.
At this present time, Lower Union Lane car park in Torquay will remain closed to all users.
Government guidance is still to; stay at home as much as possible, work from home if you can, limit contact with other people, keep your distance if you go out (two metres apart where possible) and wash your hands regularly. Read the new government guidance on spending time outdoors.
---