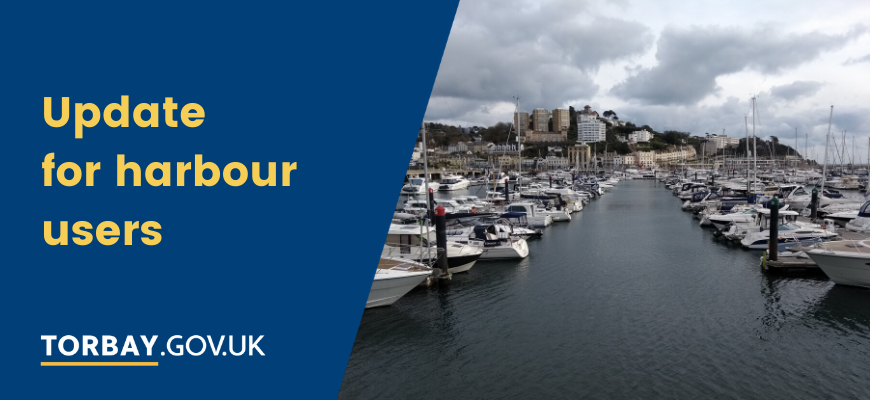 From Wednesday 13 May the government has announced there will be a partial lifting of some COVID-19 (Coronavirus) lockdown restrictions, and we want to help clarify what harbour and beach users can and can't do, based on the latest national guidance.
You can sunbathe or picnic on a beach, and take part in most water sports but please follow the latest government safety guidelines. The usual seasonal restrictions will apply to dog walkers though with some beaches open and others where the dog ban remains in place.
Councillor Mike Morey, Cabinet Member for Infrastructure, Environment and Culture said: "It's really important that users of the harbour and our beaches are aware of the latest government safety guidelines and we want to help keep everyone safe so please do respect the social distancing in particular."
Councillor Nicole Amil, Chair of the Harbour Committee, said: "Although there are some areas where we are still seeking clarification from the government, for the first time in six weeks, people will be able to access their boats, and families from the same household will be able to spend time together on beaches and in their beach huts.
"I would however, remind people to continue to follow social distancing guidelines and ensure they stay at least two metres apart from other people when they are in public places around the Bay, for example on the beach, at the harbour, or on a pontoon."
Harbour users
The government has announced that all forms of water sports practiced on open waterways, including sailing, windsurfing, canoeing, rowing, kayaking, surfing, paddle-boarding and the use of privately-owned motorised craft are allowed.
Members of the same household can now spend time on their boats. The bridge and cill will be operated (tide permitting) between 9am and 5pm from Wednesday 13 May and 7am to 9pm from Monday 18 May.
Harbour offices remain closed to the public, however, customers who need to top up electrical cards or collect fobs can arrange by telephone to do so by appointment during the times stated above. Toilets and other facilities remain closed for the time being, but we will be reviewing this in the near future.
Please maintain a two metre distance at all times when walking on pontoons and do not go onto other vessels when spending time on your boat.
Beach and beach hut users
The new guidelines will allow members of the same household to spend time together on the beaches and/or in their beach huts so long as social distancing (at least two metres apart) can be maintained.
The Beach team will be putting out the remaining huts, bins, flagpoles and signage as quickly as possible, much of this will occur during early mornings to minimise disruption and contact with others and we ask that you stay clear of these activities for your own health and safety.
You can go to a beach to sunbathe or have a picnic with members of your household, as long as you maintain social distance of at least two metres from others on the beach. Please remember that all of our public toilets currently remain closed, however we will be reviewing this in the near future.
Seasonal restrictions will still apply to walking dogs on beaches as these are bye-laws and the usual enforcement measures such as dog wardens will be in place, however there are a number of other beaches in Torbay where you can walk your dogs – find out more about dogs on beaches. 
You can go swimming in the sea as part of daily exercise provided that social distancing guidelines are observed – advice against using public indoor and outdoor pools remains in place. Additionally, Swim England have said that only competent and experienced open water swimmers should use this form of exercise. You can find out more on the Swim England website. 
To stay safe, you must take hygiene precautions when you are outside, and wash your hands as soon as you are back indoors, and keep at least two metres apart from anyone outside your household at all times.
Please note: Regardless of these other new allowances, please remember that anyone with COVID-19 symptoms is reminded they should remain isolated at home according to Government advice.
The latest guidance on spending time outdoors is available on the government website. 
For the most up to date national guidance and information on Coronavirus, visit www.gov.uk/coronavirus.
---