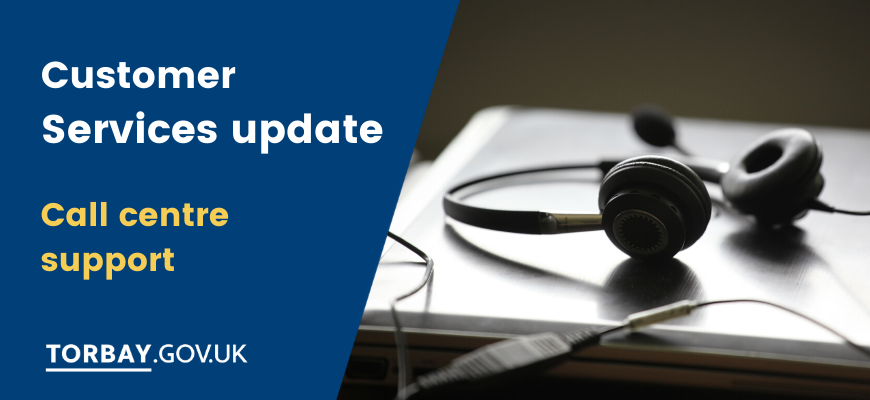 Our Call Centre will be available over this Bank Holiday weekend for anyone who needs support with council services.
The call centre is available on weekdays from 9am until 5pm and will also be available this Bank Holiday Friday, Saturday and Sunday from 9am to 1pm. It will also be open over the Bank Holiday weekend at the end of the month.
The call centre can be contacted on 01803 207201 and will be available to provide advice and support to local residents on all services including housing, council tax, Registrar services, business rates, and can also advise on changes to local services as a result of COVID-19 (coronavirus) and support available to help those in the community that are most vulnerable.
Councillor Christine Carter, Cabinet Member for Corporate and Community Services, said "As we continue with our response to COVID-19, it is vitally important that our customers can contact us for help and support. We want to reassure those that are vulnerable that we are here for them 7-days a week during these challenging times."
Find out the latest advice and information about Coronavirus in Torbay on the Coronavirus pages.
---