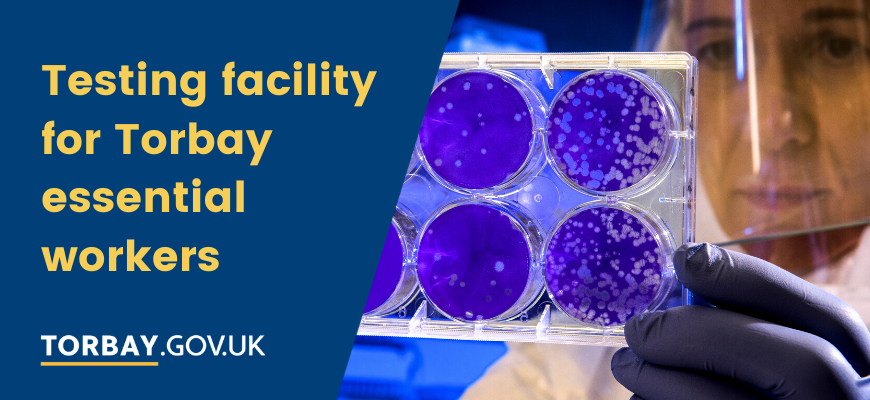 We have some available slots at the mobile testing centre tomorrow for key workers in the Bay.
If you are a key worker, and you or anyone in your household is displaying COVID symptoms and would like to be tested you can book a test online.
Apply for a coronavirus test False
You will have to be in a car as this is a drive through facility based at the coach station car park in Lymington Road, Torquay, TQ1 4BD, and you will have to provide photo ID.  As soon as more slots become available for other essential workers we will update you.
---