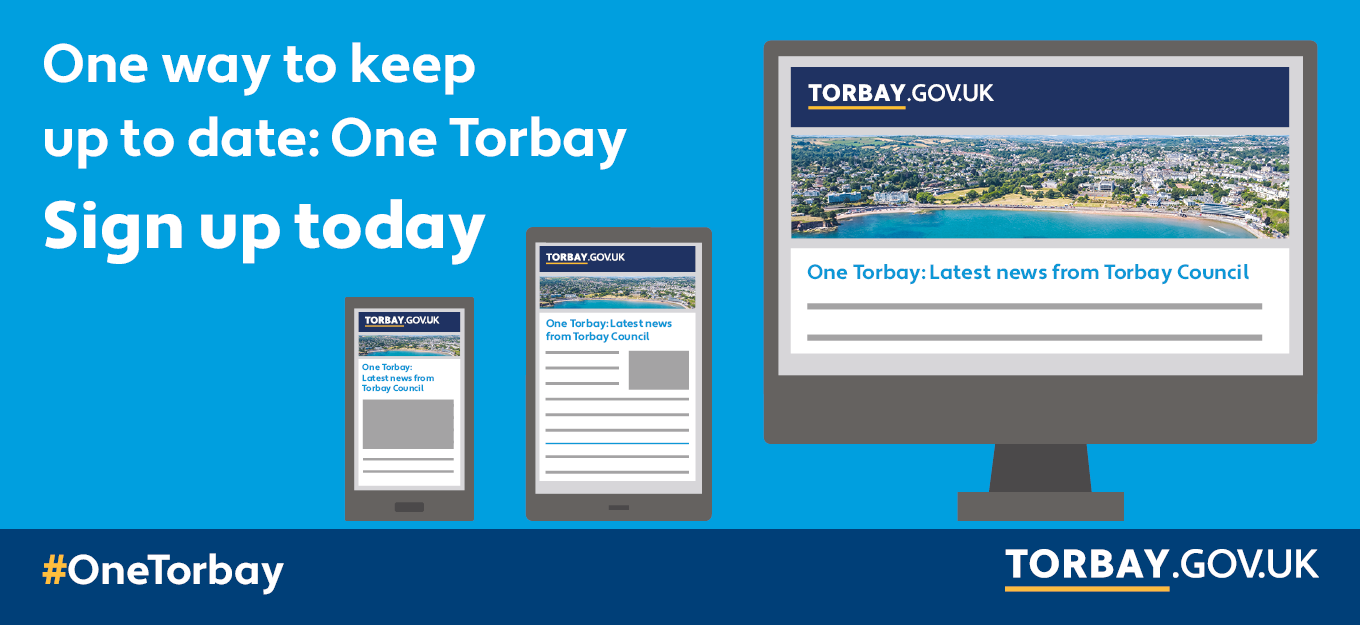 Do you want to keep up to date with the latest news and events in Torbay?
On Friday 24 April, Torbay Council will launch the new One Torbay email newsletter to provide people with regular and reliable updates on council services and activities, as well as celebrating Torbay more widely.
It will include information and advice about how the council and its' partners are working for all of Torbay during the current COVID-19 situation, and will have updates on other work the council is doing, as well as stories about the communities of the bay.
Leader of Torbay Council, Councillor Steve Darling, said: "The newsletter will be a noticeboard for our local community, a great opportunity for us to share our good news about the bay, celebrate the work of our partners, and engage directly with our residents.
"It will help us to connect local people with what we and our partners are doing, and help us all work together for the good of the bay.
"Many residents have asked whether the council can share updates by email so we've brought forward the launch. It normally takes councils around 12 weeks to get this service in place; we've done it in four. We are rightly governed by regulations on how we can use data like email addresses, so we do need people to opt-in to receive One Torbay.
"We want as many people to subscribe as possible, so please do sign up."
You can sign up to subscribe for One Torbay at www.torbay.gov.uk/OneTorbay
One way to keep up to date. One Torbay. Sign up today.
---