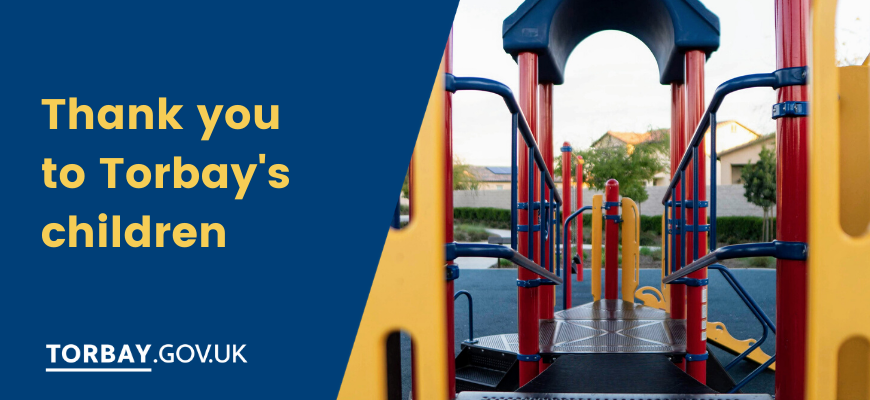 We would like to say 'thank you' to all of the children in Torbay who have stayed away from playgrounds to help reduce the spread of Coronavirus.
In line with government guidance, which asks people to stay home and help save lives, we closed all children's play areas and asked people to stay away for the safety of themselves and others.
Councillor Mike Morey, Cabinet Member for Environment, Infrastructure and Culture for Torbay Council, said "We are extremely thankful to all of the children and their families in Torbay who have not been visiting our local play areas. We understand that it cannot have been easy to do especially as children are not currently in school and the weather has been so nice.
"By staying away from play areas, they are protecting each other, and helping the NHS and for that we are very grateful.
"Whilst the temptation may be there to visit play areas and beaches this Easter weekend, we would like to ask you to keep up the great effort you have made, and we look forwarding to welcoming you back when it is safe to do so."
Ideas on how to entertain your kids at home.
---